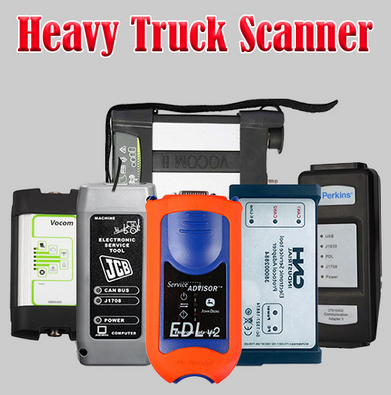 Finding the best heavy-duty truck diagnostic tools isn't always easy, and our 2023 guide was created to help you out! Here are some good heavy-duty truck diagnostic tools:
1.Volvo 88890300 Vocom Interface
Volvo 88890300 Vocom Interface also provides functions for updating the tool, communication with the product, and other external applications. Users can setup plug-ins, user authorizations, and available languages as they want.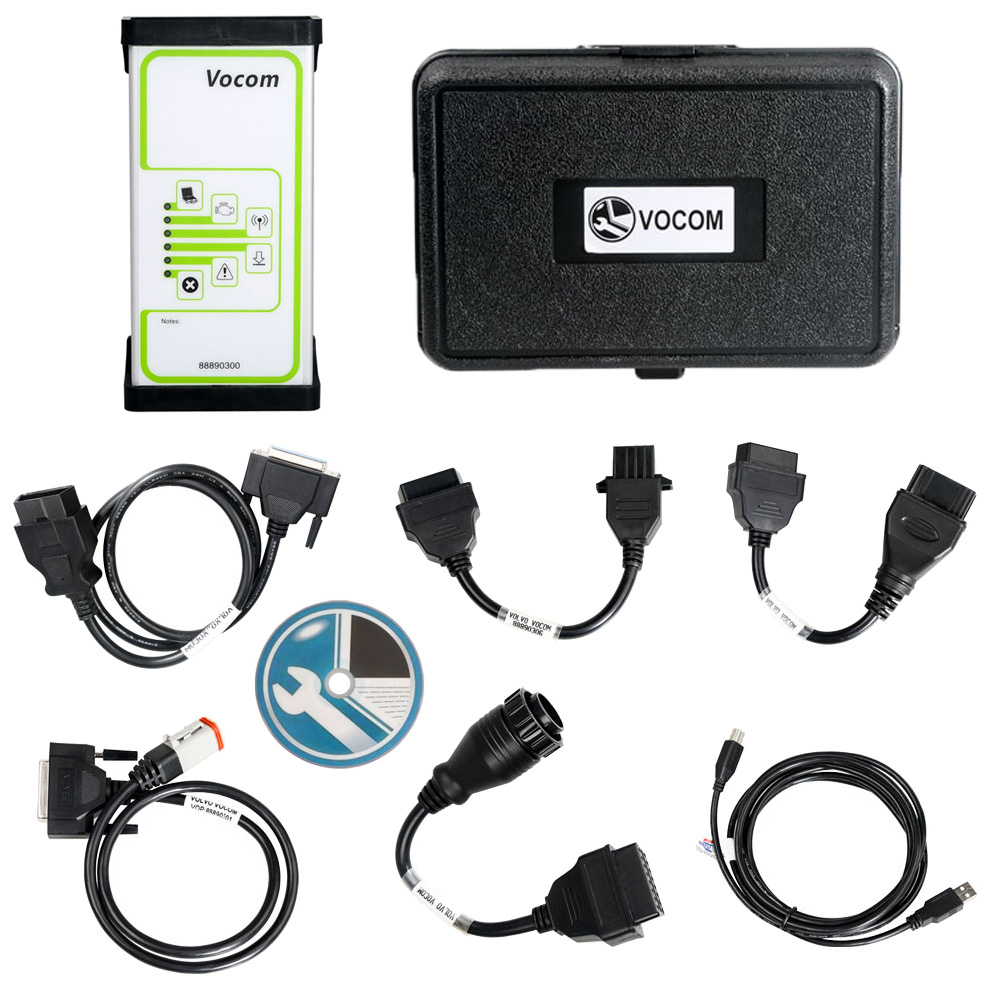 Functions of Volvo 88890300 Vocom Interface:
Identify a product.
View information history.
Diagnose a selected product.
Test a selected product.
Program a selected product.
Calibrate a selected product.
2.John Deere Service Advisor EDL V2 Electronic Data Link Truck Diagnostic Kit
John Deere Diagnostic kit includes software John Deere Service Advisor Agriculture or Construction and Forestry version.John Deere Service Advisor Agriculture workshop service manual, repair manual, electrical wiring diagram, hydraulic diagram, diagnostic, assembly and disassembly engine, transmission.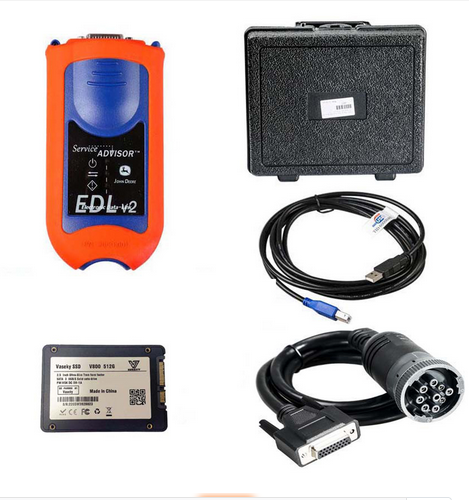 *JD Service AG (Agriculture) Advisor
John Deere AG Management Solutions, Attachments, Backhoes, Combines and Headers, Cotton Harvestings, Excavators, ForkLifts, Hay and Forages, MAte Hand Cut and Shredderses, Plantings and Seedings, Skid Steers, Sprayers, Sugar Cane Harvesters, Tillages, Tractors, Worksite Pro Attachments.
*JD Service CF (Construction and Forestry)Advisor
John Deere Service Advisor CF (Construction and Forestry), workshop service manual, repair manual, diagnostic, electrical wiring diagram, hydraulic diagram John Deere.
3.JCB Heavy Duty Truck Diagnostic TOOL
JCB Electronic Service Tool diagnostic interface is used for fast and effective fault finding, check maintenance standards, see if the machine has been abused, view and change machine set up data, flash ECUs with the correct data files.
JCB Electronic Service Tool Feature:
1. Reads fault codes and ranks them in order of importance.
2. Calibrates, parameterize ECM and program blocks.
3. Conducts dropping service intervals.
4. Compatible with software JCB Service Master 4.
5. It works with CAN protocol in OBD II system.
6. It is provided with instructions for use, repair and diagnostics of vehicles JCB engines and Isuzu, Deutz, Cummins.
7. Full original JCB repair and service manuals and bulletins
8. JCB spare parts for all markets
9. Programming special parameters (order separately)
10. Supported languages: English, German, Spanish, French, Italian, Portuguese.
4.New Holland Electronic Service Tools
Electronic Service Tool (EST) – used by dealership technicians to connect with machines that have a Controller Area Network (CAN) BUS as part of the electronic system architecture.
Functions:
1.Check status of parameters;
2.Retrieve faults;
3.Run diagnostic tests;
4.Make ECU and parameter programming;
5.Monitor active and logged diagnostics;
6.View and change ECU configuration;
7.View diagnostic procedures and schematics.
8.Troubleshoot problems;
9.Use asist database;
10.Run scope diagnostics;
11.E.A.S.y – additional engine diagnostic and download tool for connection directly to ECU to perform diagnostic, programming and ECU reload by K-Line protocol.
12.CNH Engine Download Tool operates from within the EST program to perform the following engine download operations:
13.Provide Engine Control Unit (ECU) programing update capability;
14.Provide blank ECU initialization and programming capability;
15.Provide ECU programming reassignment for blank and other ECUs;
5.Volvo VOCOM II
Lots of customer encounter setting problem when using Volvo VOCOM II, so we recommend this bundling sale for those customer who want once get in hand then can use it directly. We will install and activate for you ready to use. What's more, this package offer saves you money than buying
2.8.150 version –latest version
supports Volvo FH series & FM series vehicles.
SUPPORTS Volvo Trucks / Volvo busses/ Volvo construction Equipment like Wheel Loader/ Aryiculated Hauler / Excavator/ Grader / Skid steer Loader / Compact Excavator /Paver / Others
6. 2023A Version Perkins EST Interface Diagnostic tool
EST is comprised of a hardware and software PERKINS EST Diagnostic Adapter . EST is comprised of a hardware and software EST is comprised of a hardware and software interface kit, which a user can use to communicate with Perkins 2300/2800 electronic engines (FG Wilson 300 750 KVA range) and FG Wilson Powerwizard control panels. This communication is established via a J1939 data link. All in all, the EST interface kit provides the user with an effective tool in diagnosing engine problems and the ability of configuring system parameters.
Perkins EST is designed to run on a personal computer (PC) under Microsoft Windows. It will communicate with the Electronic Control Modules (ECMs) through a communication data link thus allowing you to diagnose existing and potential problems, configure the product, and obtain data for analysis.
Perkins EST Function:
Override Powerwizard level three passwords
Configure and/or change system parameters
Display, graph and record logs of parameter status
Display the status of a group of parameters (temperatures, pressures, etc)
View and clear active and logged diagnostic codes
View and clear active and logged event codes
Display, view or change the current Configuration File or Base level Flash File
7.New Cummins engine diagnostic tool
Cummins INLINE 7 Data Link Adapter has a faster processor, more robust algorithms, larger memory buffers and more sophisticated filtering than previous models while simultaneously accessing multiple vehicle data channels. INLINE 7 supports USB, WiFi and Bluetooth technologies in a single device. INLINE 7 communicates with your PC and is designed for future capability with mobile products.
1.Hardware: Cummins INLINE 7 Data Link Adapter
2.Software: Cummins Insite 8.5/8.7
3.Update Method: update by CDs
4.Multi-language: English(united states)/ Chinese(simplified)/ Danish/ Dutch/ Finnish/ French/ German/ Italian/ Japanese/ Korean/ Norwegian/ Portuguese/ Russian/ Spanish/ Swedish/ Turkish
5.Suggest Operating System: Win7 32 Bit System
6.Connection Method: USB
8.Newest 2023V1.2 Noregon JPRO Professional Truck Diagnostic Scan Tool
Noergon's DLA+ 2.0 adapter is a diagnostic communication device designed to interface between a vehicle and PC via USB cable for diagnostic and vehicle information, re-programming or parameter adjustments.
JPRO Professional truck scanner is the most comprehensive and powerful all makes, all models diagnostic tool available in the industry today. In one, easy annual subscription, JPRO provides a complete & unparalleled diagnostic service & repair solution with bi-directional functionality.
JPRO Truck Dignostic Tool Features:
1.Includes Heavy-Duty Modules: Mack, Volvo, Cummins, Detroit Diesel, International & PACCAR
2.Includes Medium-Duty Modules: Ford, GM, Isuzu & Sprinter
3.Bi-Directional Controls – Perform parameter changes (Mack & Volvo), DPF Regens (Mack, Volvo, Cummins, Detroit Diesel, International & PACCAR) & bi-directional tests with proprietary data & faults
4.OE Level Fault Code Information – Display over 99% of Heavy-Duty & Medium-Duty fault codes with detailed OEM level component and trailer descriptions
5.Fault Management – Clears faults and diagnoses all vehicle components in a single, easy to use application
6.Vehicle Reporting – View and print log files, including: Vehicle Health, Trip Reports & LOV Reports
7.Store & Save Data – Record data log files for playback at a later time, even away from the truck
8.Total Vehicle Health Status – See the entire vehicle in one pass on one screen + Up-to-Date – Provides 99% coverage of all heavy-duty truck DTCs through 2023
9.WABCO Diagnostic Software
WABCO System Diagnostics (SD) consists of a range of Windows based software solutions and all the hardware necessary to carry out diagnostic work on every WABCO system.