The Porsche piwis 3 program is multilingual. The colorful updated piwis 3 interface contains a full-fledged database for the Porsche cars repair. It supports the latest models: Panamera, Cayenne, Targa, Porsche 911 Carrera, Porsche Macan, Porsche 918 Spyder, Turbo, and more. The software version is V42.100.02 + V38.250.000 with the most complete engineering mode.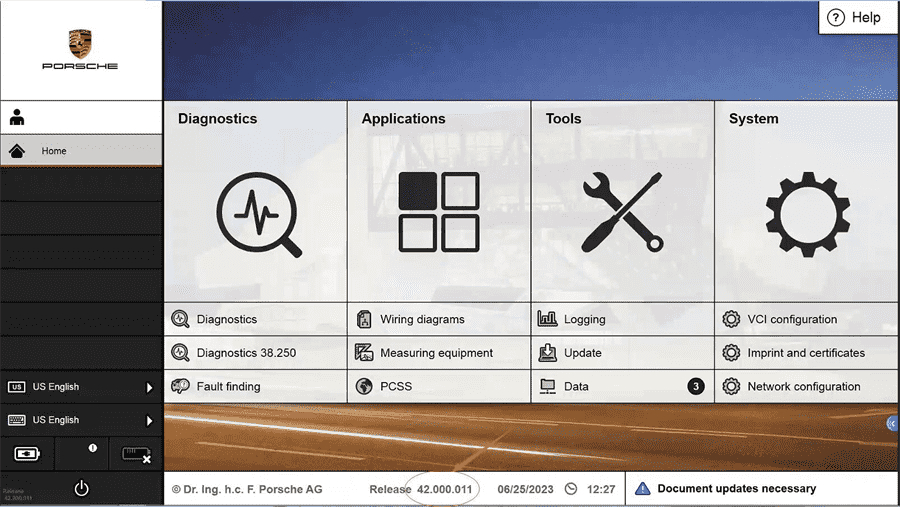 The piwis 3 diagnostic tester is a new generation device. Piwis tester 3 supports all models in the Porsche range and conducts different operating modes. The tester will allow you to work and diagnose with such systems as air conditioning, automatic transmission, engine, MPL, SRS, ASR, ABS, GM, KEYLESS-GO, standard alarm, and others.
We use this application to run Porsche vehicle diagnostics for all new and old models.. The diagnostic tool can significantly reduce the vehicle breakdown time, as the piwis 3 software has the developer Porsche piwis mode integrated.
PIWIS III with Piwis 3 Software Details:
1.Dual System: V42.100.02 & V38.250.000
V38.250 (with Engineering software support offline programming)
V42.100.02 (with Engineering software support online programming,but you should have an online account and certificate)
2.Functions: Diagnosis and Programming
3.Update: By SSD
4.Connection: Via USB
5.Multi-Languages: German, English, US English, French, Italian, Spanish, Japanese, Chinese, Russia, Portuguese, Dutch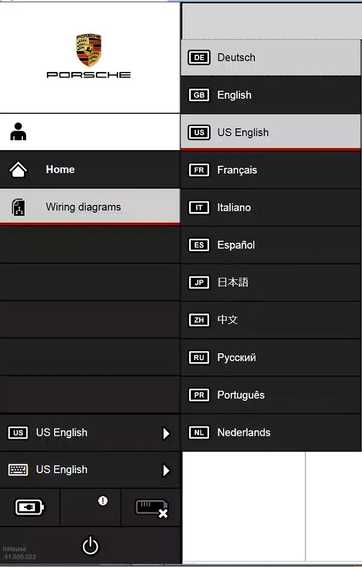 Recommended PC/Laptop configuration
* Operating system: Windows 8 or 10 (64 bit)
* Chipset: Intel Core-I5 2.3Ghz or stronger
* Ram: 4Gb or more
* Memory capacity: ~120Gb
* Screen: Full HD 1920x1080p
Porsche Piwis 3 Tester Coverage
Piwis III Supports New & Old Cars:
For All Porsche from 1998-20223:
1.Porsche 911(997) (991)
2.Boxster/Cayman (987)
3.Cayenne up to MY 2010
4.Cayenne from MY 2011
5.Panamera
Especially the latest models:
1.Paramera (971) 2023
2.Caynenne (92A) 2023
3.Macan (95B) 2023
4.911 (991) 2023
Also support All Other Old car models
All Porsche from 2005-2023,some porsche from 1996-2005:
Porsche 911:
•992
•992 Campaign
•991
•997
•996
•996 GT2
•996 GT3
•993
•964
Porsche Boxster:
•982
•981
•987
•986
Porsche Cayman:
•982
•981
•987
Porsche Cayenne:
•9YA
•9YA Campaign
•92A
•9PA
Porsche Panamera:
•971
•970
Porsche Macan
Porsche 918 Spyder
Porsche Racing Cars:
•935
•991 GT2 RS Clubsport
•982 Cayman GT4 Clubsport
•981 Cayman GT4 Clubsport
Miscellaneous:
•Carrera GT
•GT1
•968
•944
•928
Piwis III Software Update to V42.000.011 for Porsche Piwis tester 3 already. most client from Europe get Piwis 3 hardware, wanna try to Purchase Piwis 3 software for test.
Piwis 3 Software V42.000.011 Download:
https://www.autonumen.com/goods-7050-Piwis-3-Porsche-Tester-III-Diagnostic-Tool-with-Lenovo-S1-yoga12-Laptop.html