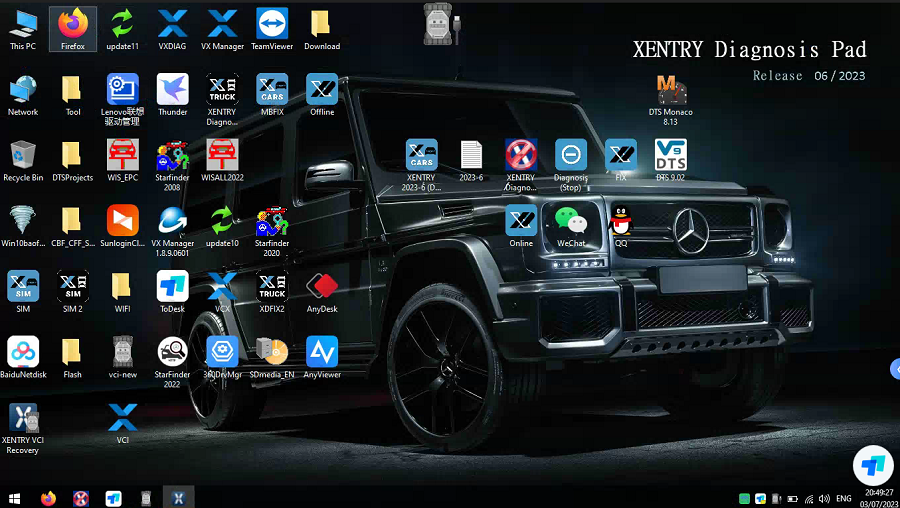 Mercedes Benz C6 OEM Xentry diagnosis VCI DOIP Pass thur interface is the latest interface for Mercedes & SMART vehicles and it can replace Star C4/C5. This XENTRY Diagnosis VCI, also known as MB Star C6, acts as a Pass-through Interface, allowing for complete communication between a vehicle and the XENTRY software loaded on a PC.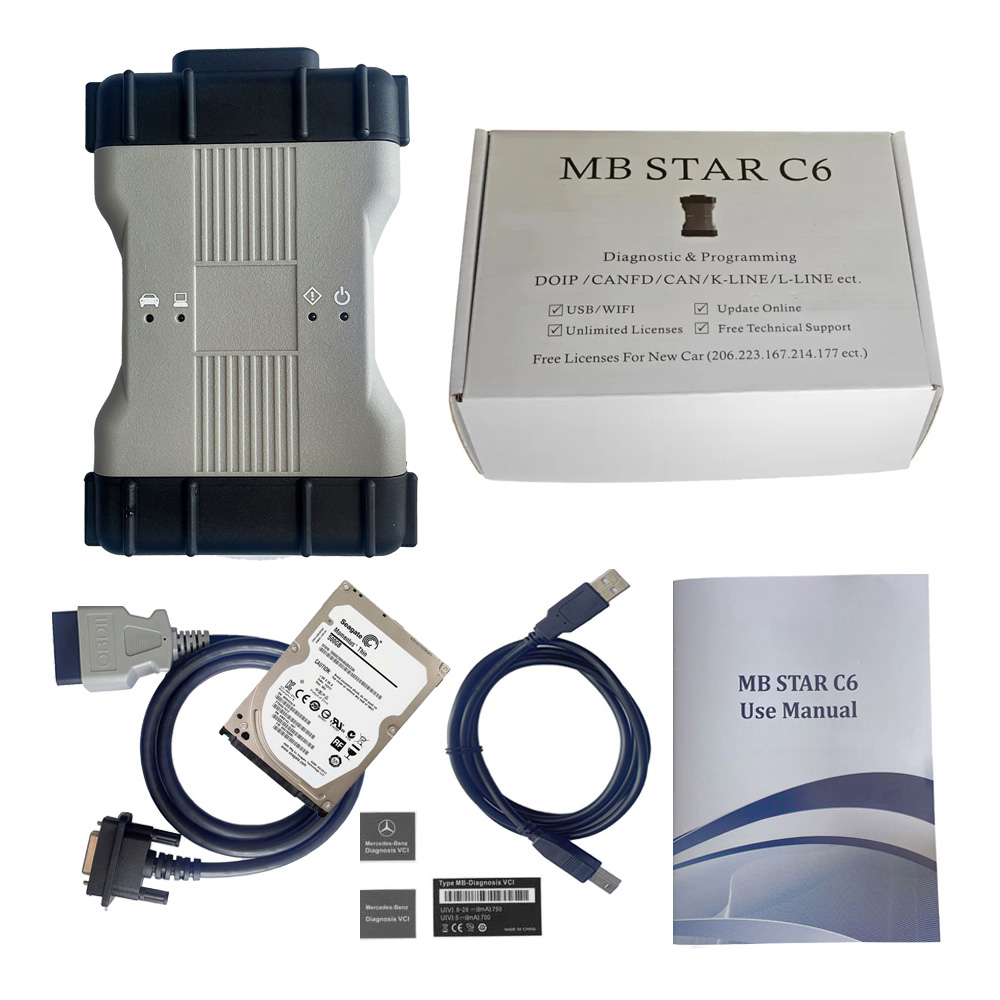 The MB Star C6 XENTRY Diagnostic VCI Software includes various components:
1. DAS / Xentry V2023.06: Xentry is the automatically Diagnosis Assistance System, while DAS is new software released by Benz Company after 04/2009 for diagnosing new cars.
2. WIS net 2021.07: Workshop Information System provides a comprehensive view of the wiring diagram in a car, component location diagram, and maintenance methods. By entering the chassis number, users can access detailed manufacturing data, engine configuration, and car models.
3. EPC net 2018.11: Electronic Parts Catalog.
4. ST Finder 2020, StarFinder 2022, and StarFinder 2008 (optional): These tools help locate specific parts.
5. SDmedia 2015.01: This software supports the diagnosis and repair of Mercedes-Benz vehicles.
However, it's important to note that the C6 hardware does not support Vediamo, an engineering software used for offline programming.
The DTS 9.02 and DTS8.13 are engineering software programs that offer offline programming capabilities. They provide several useful features:
1) Fix the error that Mercedes-Benz DAS cannot directly call WIS.
2) Join the DAS sedan smart offline programming.
3) Join the 204 DAS stand-alone version, which can be mutated (German), making it more powerful than Vediamo.
4) Join DAS special function password-free access PKW and SMART.
5) Repair SMART 450, 451, 452, 454 without the need for TAN Calculator, all done offline.
6) Increase offline EOL and VMAX for all LKW, allowing for modifications to truck maximum speed limits.
7) Lift the truck NOx TORGUE restriction, eliminating the need for FDOK XT calculation codes. This allows for direct entry and cancellation of the legal speed limit without the need for special functions.
8) Clear truck SCR/ADBLUE fault codes (MR) without the need for FDOK XN calculation codes.
9) Add DAS 212, 207 prototype models for enhanced functionality.
10) Add Xentry special features and the VeDoc calculator (activation requires an additional $30 fee).
Mercedes Benz VCI DoIP C6 Support Functions List:
1.Diagnosing
2.Programming
3.Smulation studying
4.Repair information
5.Automotive maintenance
6.Technical service bulletin
7.DPF Regeneration (work same as original)
Mb Star C6 Update to 2023.06 .the Mercedes Benz C6 OEM Xentry diagnosis VCI DOIP Pass thur interface offers a comprehensive solution for diagnosing and programming Mercedes and SMART vehicles. It provides users with access to various software programs and features, enhancing efficiency and accuracy in vehicle maintenance and repair.