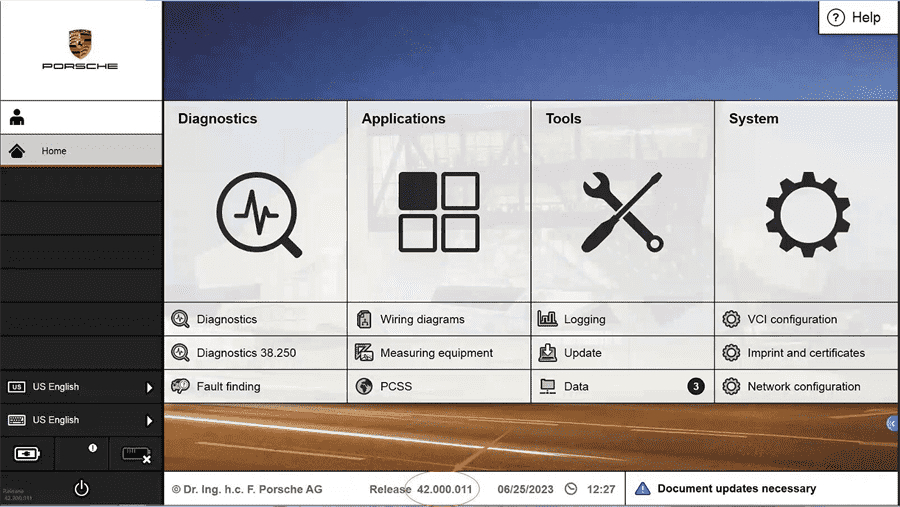 Now 42.100.02 + V38.250 Piwis 3 With latest Piwis 3 Software For Porsche.With the help of computer diagnostics of a car, you can get information about the state of all its electronic systems. The principle comprises reading error codes from all units and mechanisms inside the car and their further elimination. The analysis of the car condition takes a minimum of your time, but you will noticeably save on further repairs of more serious car malfunctions.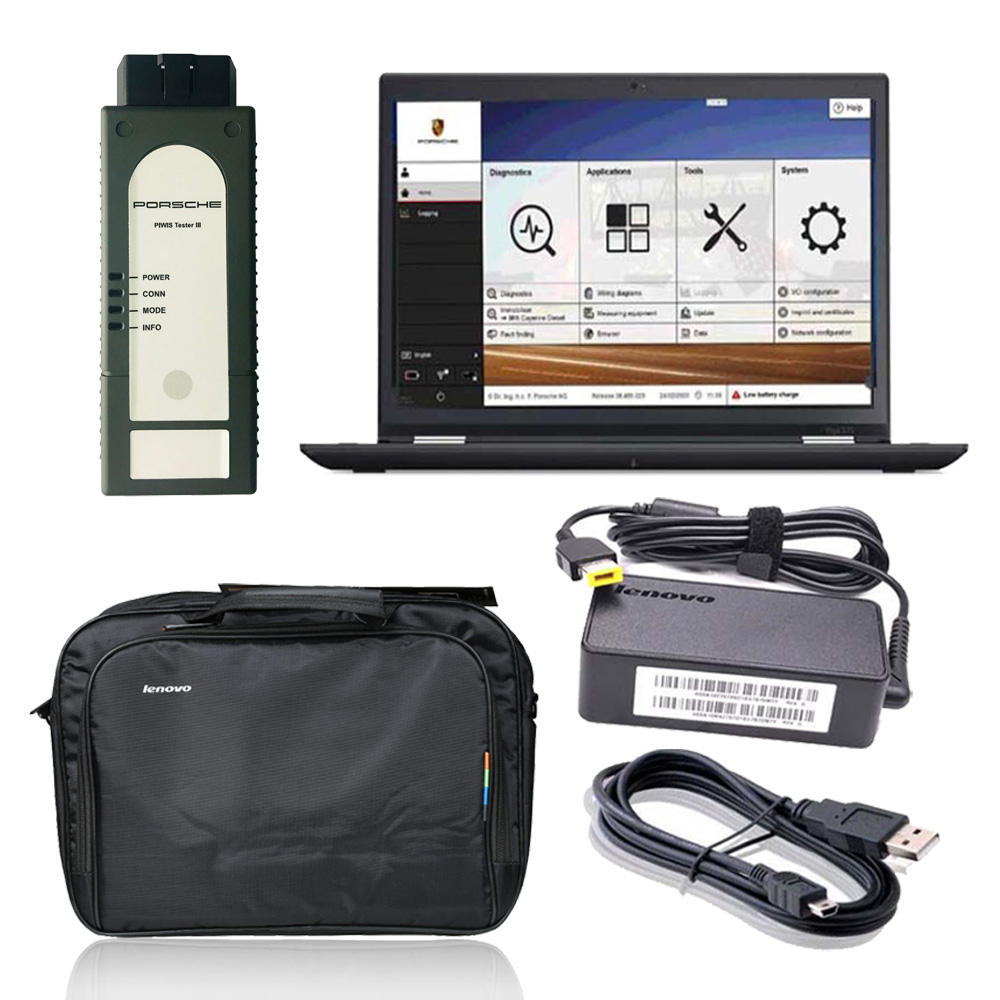 Using the Porsche Piwis 3 tester, you can perform various diagnostic and programming functions on Porsche vehicles. Some of the things you can do include:
Read and clear fault codes: The Piwis 3 tester allows you to read and clear any fault codes stored in the vehicle's electronic control units (ECUs). This helps in identifying and resolving any issues with the vehicle.
Live data monitoring: You can monitor real-time data from various sensors and modules in the vehicle. This helps in diagnosing problems and identifying any abnormalities in the vehicle's performance.
ECU programming and coding: The Piwis 3 tester allows you to program and code various ECUs in the Porsche vehicle. This can be useful when replacing a control module or when performing software updates.
Component activation and testing: You can activate and test various components in the vehicle, such as lights, windows, and sensors. This helps in troubleshooting and identifying any faulty components.
Service reset and maintenance functions: The Piwis 3 tester allows you to reset service indicators and perform maintenance functions like oil service reset, brake pad replacement, and battery registration.
Key programming: You can program new keys or reprogram existing keys using the Piwis 3 tester. This is useful when you need to replace a lost key or when adding a spare key.
Vehicle immobilizer system: The Piwis 3 tester can diagnose and program the vehicle's immobilizer system, which is responsible for preventing unauthorized starting of the vehicle.
Overall, the Porsche Piwis 3 tester is a comprehensive tool for diagnosing, programming, and maintaining Porsche vehicles. It provides advanced features and capabilities that are specific to Porsche models, making it an essential tool for Porsche technicians and enthusiasts.
Porsche Piwis 3 Tester Coverage
All Porsche from 2005-2023,some porsche from 1996-2005:
Porsche 911:
•992
•992 Campaign
•991
•997
•996
•996 GT2
•996 GT3
•993
•964
Porsche Boxster:
•982
•981
•987
•986
Porsche Cayman:
•982
•981
•987
Porsche Cayenne:
•9YA
•9YA Campaign
•92A
•9PA
Porsche Panamera:
•971
•970
Porsche Macan
Porsche 918 Spyder
Porsche Racing Cars:
•935
•991 GT2 RS Clubsport
•982 Cayman GT4 Clubsport
•981 Cayman GT4 Clubsport
Miscellaneous:
•Carrera GT
•GT1
•968
•944
•928