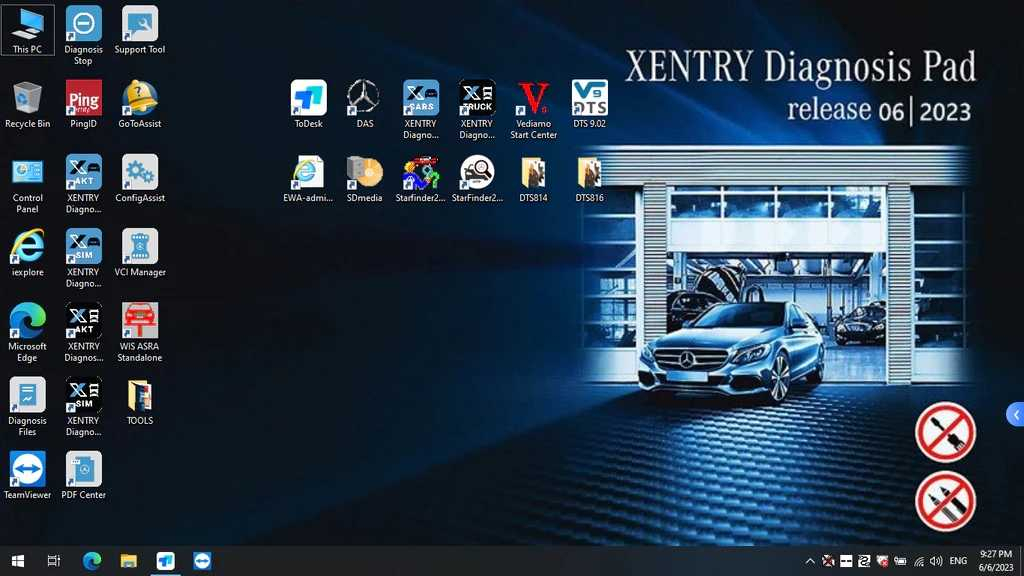 V2023.09 New Release MB STAR C6 Doip VCI Diagnostic and Programming New Benz Cars with HDD Software
This is the New Release MB STAR C6, Software Version V2023.09.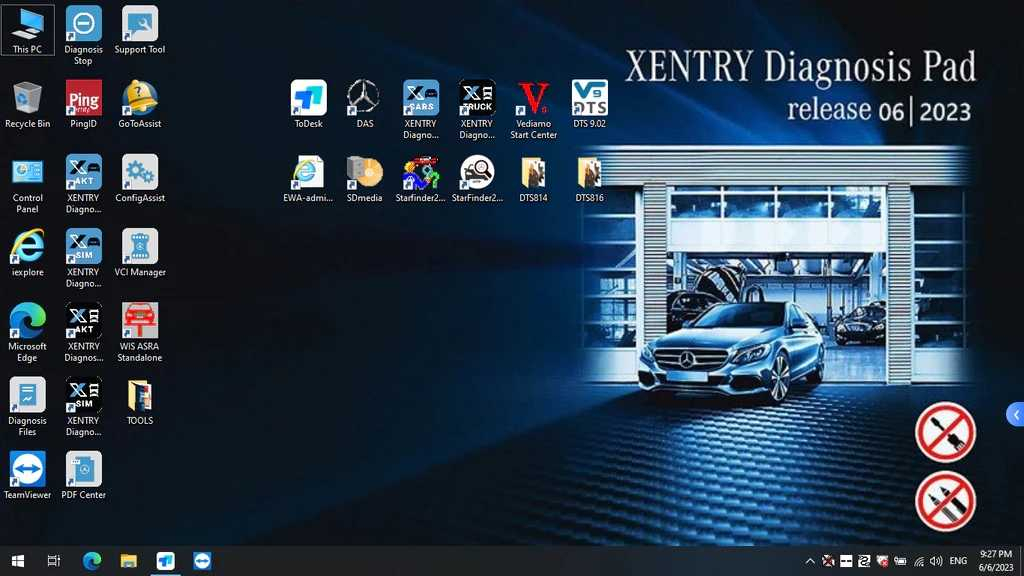 Mercedes Benz C6 OEM Xentry diagnosis VCI DOIP Pass thur interfac is the latest interface for For Mercedes & SMART vehicles can replace Star C4/C5. XENTRY Diagnosis VCI acts as a Pass-through Interface, also called MB Star C6, For Benz C6 multiplexer to provide complete communication between a vehicle and the XENTRY software loaded on a PC.
New MB STAR C6 Support vehicle:
all of 12V Mercedes Benz(but those non-standard Agreement models 124,140,170,202,210,463,107,126,201)
Supports Latest Authorization 206,223 DOIP Vehicle.
ECU Supporting:Available
New MB STAR C6 Diagnostic/ program all ECU, including:
Engines (All Gasoline & Diesel Systems)
Transmissions and Electronic Selector Modules
Airmatic and Active Body Control Suspension
Systems
Traction Systems: ESP / ASR / ETS / ABS / BAS /
SBC braking systems
Supplementary Restraint Systems (SRS) / Airbag,
All body modules OCP / UCP / LCP / SCM / SKF / KFB / RCM / DCM's
Drive Authorisation System
Sam (Signal Acquisition) Modules
Electronic Ignition System (EIS)
Pneumatic System Equipment and ATA functions
Air Conditioning / climate control Systems
Instrument Cluster
Tyre Pressure Control
Parktronic System
Keyless Go
D2b Command & Audio Gateway (D2B and MOST
networks)
TV Tuner
Headlamp Range Adjustment
Seat Electronics
Rvc, RST & Vario Roof modules
Automatic Clutch System ACS
M-Class Body Modules (AAM / EAM / DAS / SEM / VG Transfer Case)
Assyst & ASSYST + systems(205, 213, 167 DoIP programming of the multimedia system HU did not be supported at present)
New MB STAR C6 functions:
1.Malfunctiondiagnosis (read fault codes, delete fault codes, view data flow, action test,fault guidance)
2.Programming & coding (supports offline programming of engineer version,variation coding, modification and installation, power upgrade, modification of the maximum speed limit, etc.)
3.Support simulation program, learn How to use (xentry, DTS,)
4.Maintenance data query, maintenance disassembly video (WIS, StarFinder,SDMedia)
5.Parts inquiry (EPC)
Notice:
If you choose hardware and software(512G HDD or SSD)
1. Please install the 512GB HDD(SSD) on laptop above 4GB Memory and I5 CPU, and use it on one laptop only.
2. There is keygen in our software HDD(SSD), no need activation by us.
3. This Mercedes Benz Xentry diagnosis VCI DOIP Pass thur interface C6 can't support All Key Lost,needs one key at least.
MB Star C6 XENTRY Diagnostic VCI Software