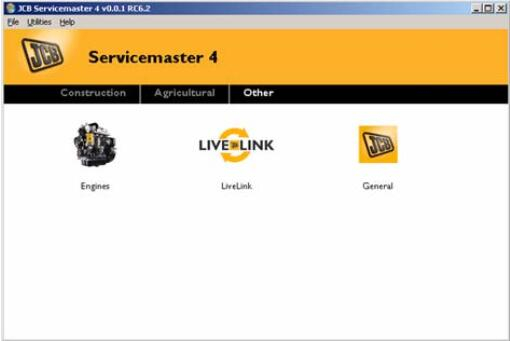 3 Reasons To Buy JCB Electronic Service Tool:
Newest Version: V8.1.0.
Multi-Languages:English, French, German, Italian, Portuguese, Spanish.
Update By E-Mail.
JCB Electronic Service Tool diagnostic interface is used for fast and effective fault finding, check maintenance standards, see if the machine has been abused, view and change machine set up data, flash ECUs with the correct data files. You can reset EMS hours, edit speed limiters and use other functions what require special unlock.
JCB Service Master is a gateway application allowing a large number of Vehicle Support Applications to be linked using one familiar interface. The interface acts as a graphical tool for selecting the target vehicle from a groups of Vehicle Families and triggering the particular Service Tool Application desired. This removes the need for a user to 'remember' every individual service tool available and select which one if intended for a particular machine.
The JCB Service Master also provides several key features that will accompany all JCB projects, a Multi Language editing tool that provides a means of individual text string translation for all JCB Applications and a means to select a localised language translation for the each JCB Application.
Package including:
1.Data Link Adapter
2.USB cable
3.9-pin Deutsch adapter
4.6-pin cable
5.JCB Service Master Diagnostic Software CD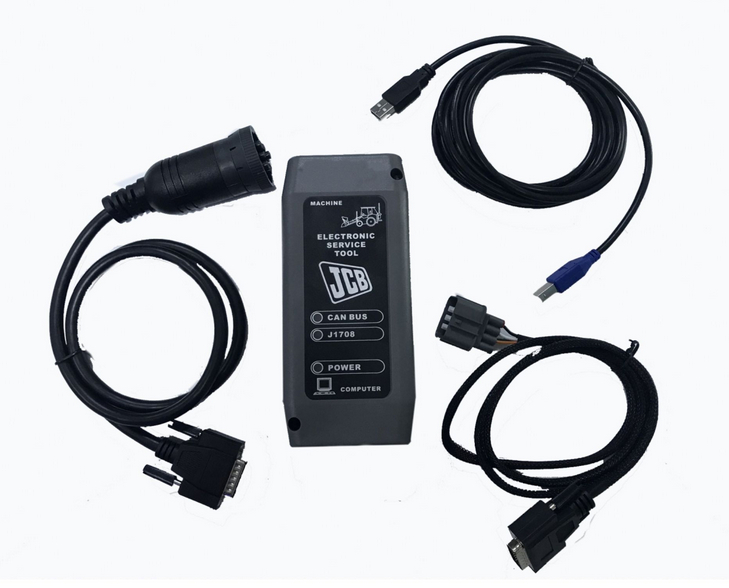 JCB ServiceMaster 4 Support Language:
English, Italian, German, French
JCB ServiceMaster 4 Functions List:
– Troubleshooting;
– Standard Test service;
– View and edit generated data;
– ECU Flash files with the correct data
JCB ServiceMaster 4 Support Constructions & Agricultural:
Construction:
Backhoe Loaders
Compact Backhoe Loaders
Excavators
Compact Excavators (Mini / Midi)
Telescopic Handlers (2007-, 2007+, Tier4, 525-60 Compacr Loadall)
Skid Steer Loaders (Robot, Skid Steer Loaders and Compacr Track Loaders, Skid Steer Loaders India)
Teletruk (Tier4)
Wheeled Loading Shovels (Compact, Medium, Large, Telemasters)
Articulated Dump Trucks
Vibratory Compactors (Tier3, Interim Tier4, VMT380/430)
Rough Terrain Forklifts (Tier2/3 RTFL, Tier4 RTFL)
Agricultural:
Fastrac Tractors (2000-3000, 3000 Series 2, 3000 Series 3, 3000 Series 4, 4000 Series, 7000 Series, 8250 Series 1, 8250 Series 2, 8000 Series 3)
Telescopic Handlers (2007-, 2007+, Tier4, 525-60 Compacr Loadall)
Wheeled Loading Shovels (Compact, Medium, Large, Telemasters)
Waste:
Telescopic Handlers (Tier3, Tier4)
Wheeled Loading Shovels (427/437/435S T4F, 457 T4F)
Other:
JS Range, JZ70, Backhoe Loader, Loadall 2007-, Loadall 2007+, Loadall Agri Extras, Loadall Construction extras, Robot, Teletruk, Midi Excavator 801-8065, 8080-8085, Dump Truck, Large Wheel Loading Shovels, Compact Wheel Loading Shovels, Fastrac 2000-3000 Series, Fastrac 3000 Series 2, Fastrac 8250 Series 1, Fastrac 8250 Series 2, Fastrac 7000 Series 1, Vibromax, JCB Dieselmax Engine, JCB Engine (IPU OEM), JCB Engine (Base Engine OEM), JCB Generators, LiveLink I, LiveLink II.
JCB ServiceMaser 4 Requirements:
Windows XP 32 bit, Windows 7 32 bit, Wnidows 7 64 bit, Windows 8/8.1 32 bit, Windows 8/8.1 64 bit, Windows 10 32 bit, Windows 10 64 bit
– CPU: Pentium/Athlon 2 GHz or higher
– RAM: 512 MB of system memory
– Hard Drive: 25 GB of available space
– Optical Drive: DVD-ROM
How to use JCB Diagnostic Electronic Service Tool
Connecting the Diagnostics
To use Diagnostics your laptop computer must be connected to the machine CANbus. Connect Servicemaster to the Machine CANbus
Starting the Diagnostics
1 Turn ON the machine ignition and additionally start the engine if required (taking normal precautions).
2 Start JCB Servicemaster on the laptop computer.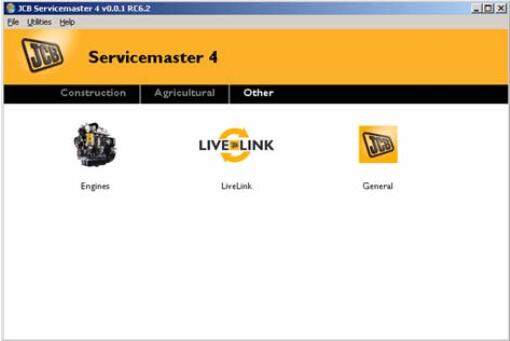 3 Make sure that the correct DLA is selected in the chooser. Click on `Utilities', DLA Setup. The DLA
Chooser window opens. Check the button to match to the Current Device. Click `Apply'..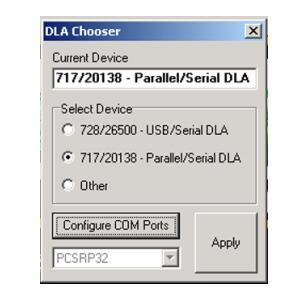 Diagnostics Overview
There are several key elements to the diagnostics tool.
These can be seen labelled below. Each element is explained in detail in later sections.
Overall, the JCB Electronic Service Tool appears to be a comprehensive and powerful diagnostic and service tool designed to meet the needs of JCB machinery dealers and technicians. It encompasses various features that can aid in efficiently diagnosing and maintaining JCB equipment, thereby reducing downtime and enhancing overall performance.
For more JCB repair cases and troubleshooting guides, refer to the jcb trouble repair.