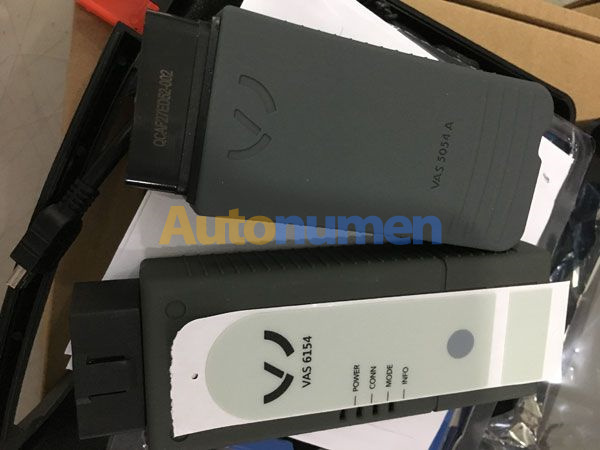 VAG diagnostic tool Wifi VAS6154 differs from Bluetooth VAS 5054a interface at outlook, PCB, communication method, vehicle coverage, programming, etc, and they share same software version ODIS 4.1.3.
Here we go in details.
Part 1. The differences:
1) Wifi VAS6154 Outlook VS Bluetooth VAS5054 outlook
2) Firmware / PCB: VAS6154 has a upgraded hardware compare with VAS 5054A.
Attach best Quality VAS 5054A PCB (SP33-C)
Attach Wifi VAS6154 PCB (Built with wireless network technology):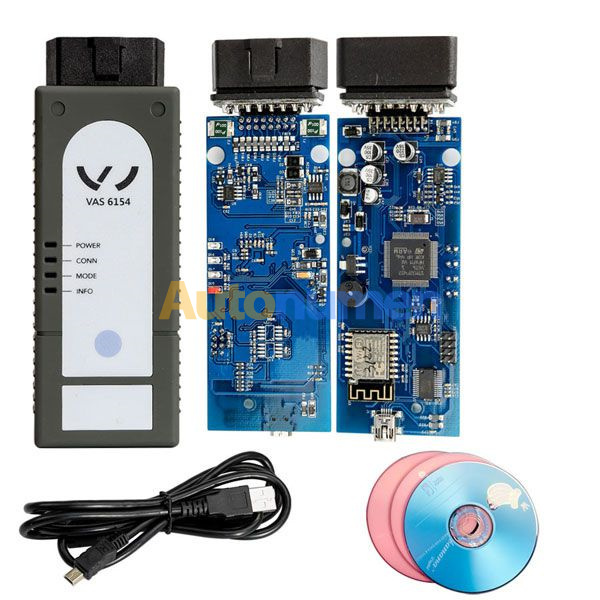 Usually VAS6154 Diagnostic Tool can communicate via wireless network and USB module.
But in some countries the user can only use VAS6154 by pluging USB to the car, since in these contries the wireless network module can not be permitted, they are: Australia, Bosnia and Herzegovina, Brazil, Canada, Switzerland, Cyprus, Czech, Danmark, Estonia, Finland, Greece, Hongkong, Israel , India, Ireland, Italy, Lativia, Mexico, Netherland, New Zealand, Poland, Russia, Argentina, Korea, Singapore, SLOVENIA, Turkish, Ukraine, UAE, the United States, the United Kingdom.
3) Communication method:
VAS 6154a communicate via USB or Wifi
VAS5054a communicate via USB or Bluetooth
Attach VAS5054a Bluetooth adapter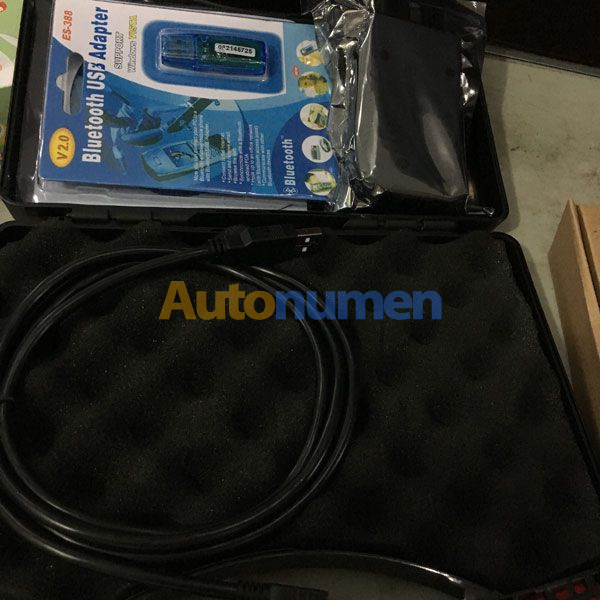 4) Vehicle coverage:
VAS6154 vehicle coverage: VW Audi Skoda cars since 2000 year.
VAS 5054 vehicle coverage: VW Audi Skoda Seat Bentley Lamborghini (only VAS5054A interface VAS-PC V19 software is compatible with Seat Bentley Lamborghini).
5) Remote programming:
To use VAS-PC software to perform remote programming, you go for VAS5054A or VAS5055 head is good choice.
To perform OBDII diagnostic and online programming, you go for VAS 6154 head clone.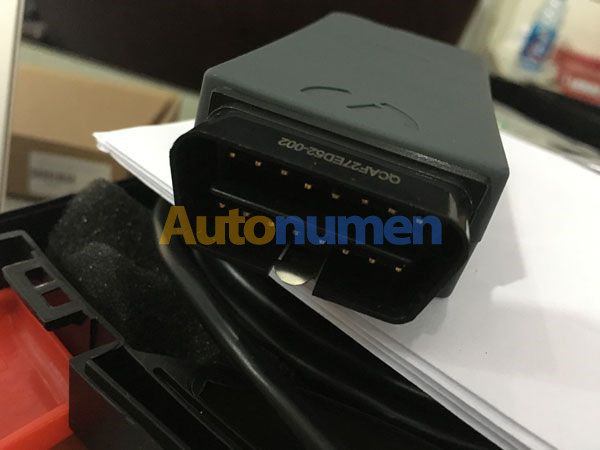 Part 2. The similarities:
Newest crack ODIS 4.13 is compatible with both VAS 6154 interface and VAS 5054A interface.
1). ODIS 4.1.3 Software what works:
– Estimated remaining times are shown for ECU flash operations.
– Diagnostic protocol contains interruptions of GFF sessions, extended measurement values, improved ECU communication view,
– The measured value display has been improved.
– One message box will be shown at the beginning of the test drive mode.
– GFF hotfixes can be integrated during diagnostic sessions.
– Danger messages have been revised.
– Stopping of diagnostic sessions may be interrupted.
– Automatic deletion of autosave diagnostic protocols after successful transmission.
– Selection of PassThru diagnostic hardware has been improved.
– ODIS Service Software update has been stabilized.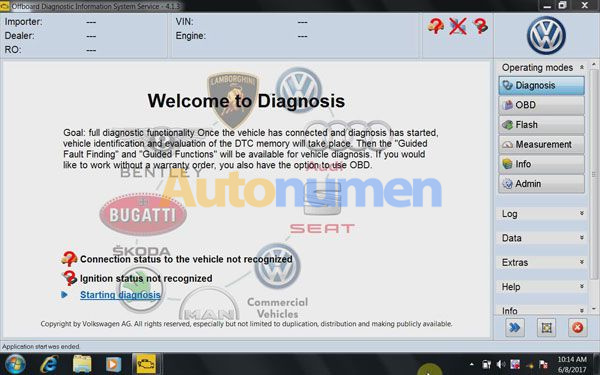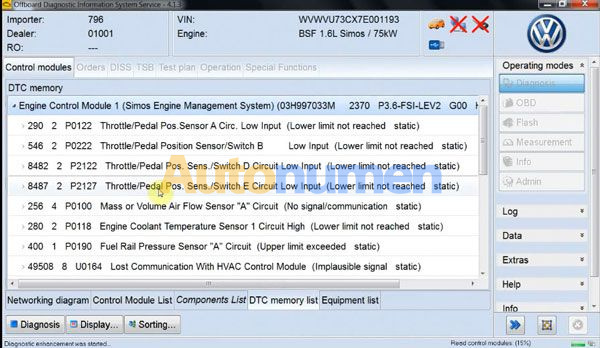 2) ODIS 4.13 is Multilanguage available:
English, Japanese, Portuguese, Romanian, Korean, Dutch, Polish, Turkish, Spanish, French, Italian, Croatian, Danish, German, Swedish, Finnish, Slovenian, Czech, Russian, Greek, Chinese.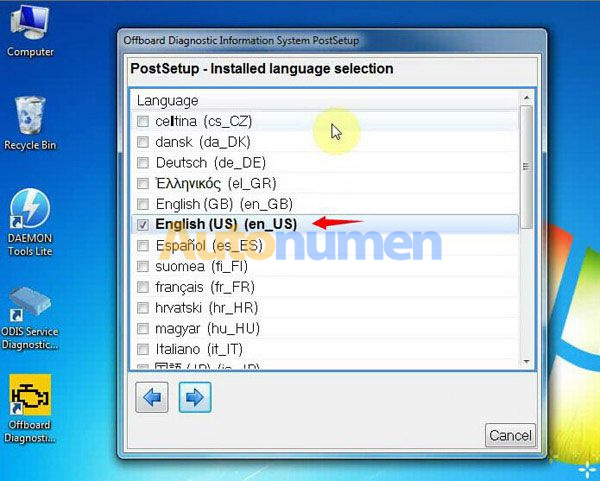 That's all.