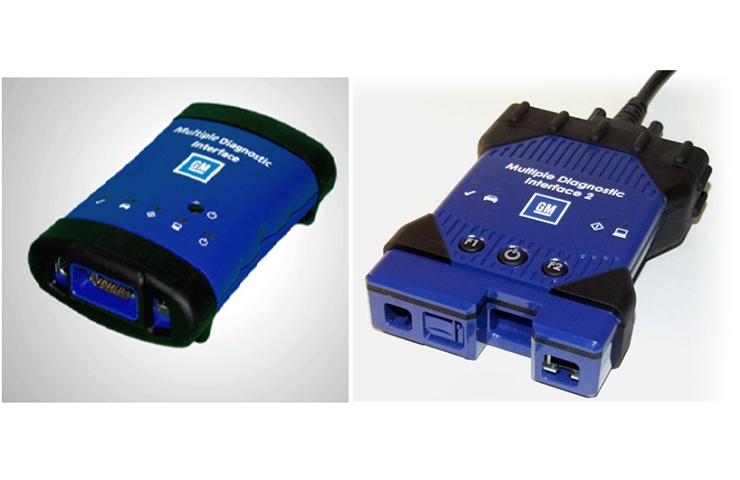 The Multiple Diagnostic Interface 1 & 2 (MDI/MDI 2) are designed to connect a vehicle to a host PC computer application for data transfer and Electronic Control Unit (ECU) reprogramming. The MDI 1 and MDI 2 (Fig. 15) are configured to communicate with the host computer using the MDI Manager PC application software.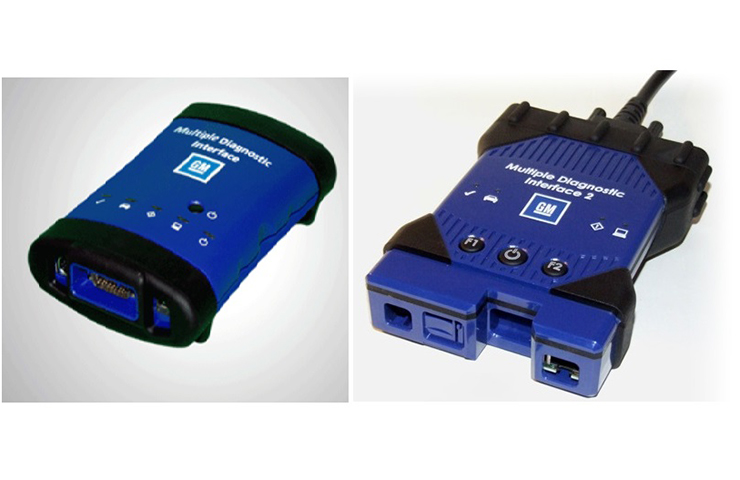 A software update was recently released —as part of a staggered rollout beginning on June 15, 2022 — for the MDI Manager. With the update, the MDI Manager will be split into separate applications: one for the MDI 1 and a second one for the MDI 2. These applications will be installed during the update along with a new launcher.
After the update, there will continue to be one MDI Manager shortcut on the desktop for both MDI's. However, when launching the new MDI Manager (without an MDI connected via USB), users will need to select the MDI 1 or the MDI 2 in order to launch the appropriate manager. (Fig. 16)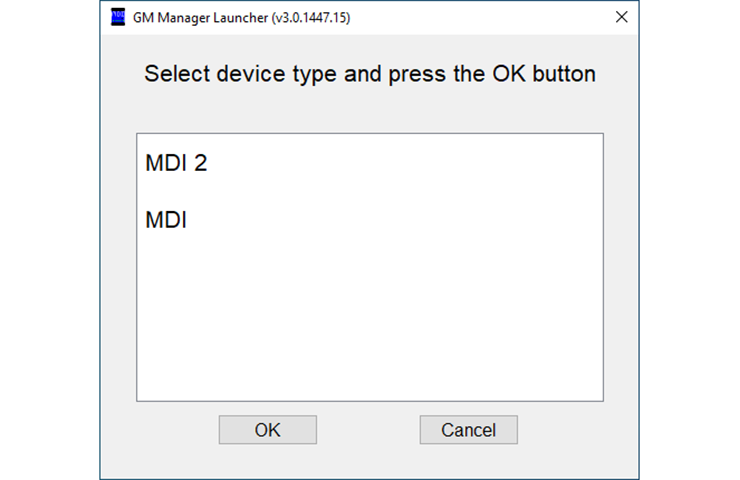 New MDI Manager Launcher
The update will also impact the J2534 Device Explorer in the Service Applications (Techline Connect, GDS2, etc.). It will no longer be possible to view both the MDI 1 and the MDI 2 in the available devices when connecting a device in Techline Connect (TLC). "Change Device" must be selected when the Device Explorer pops up in order to switch between the MDI 1 and MDI 2. (Fig. 17)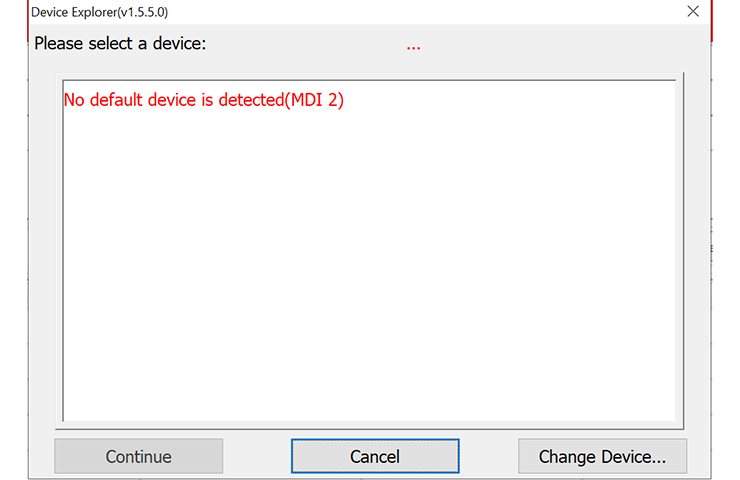 Last Software Update for MDI
After the update, the MDI 1 will continue to function as usual. However, this will be the last software update for the MDI 1. Future updates to the MDI 2 firmware/software will not require an update the MDI 1.
Medium-Duty Dealers First
Medium-duty dealerships will receive the update first with additional dealerships being added in the July/August timeframe.
The update will also include MDI 2 support for the J1939 protocol that is required on select Low Cab Forward Medium Duty vehicles.
When the update becomes available to your dealership, the MDI Manager update will begin when logging in to Techline Connect. As a user, full administrative rights are needed to install the update. If encountering issues with the MDI Manager not installing or functioning properly, right click on the TLC icon on the desktop and select "Run as administrator."