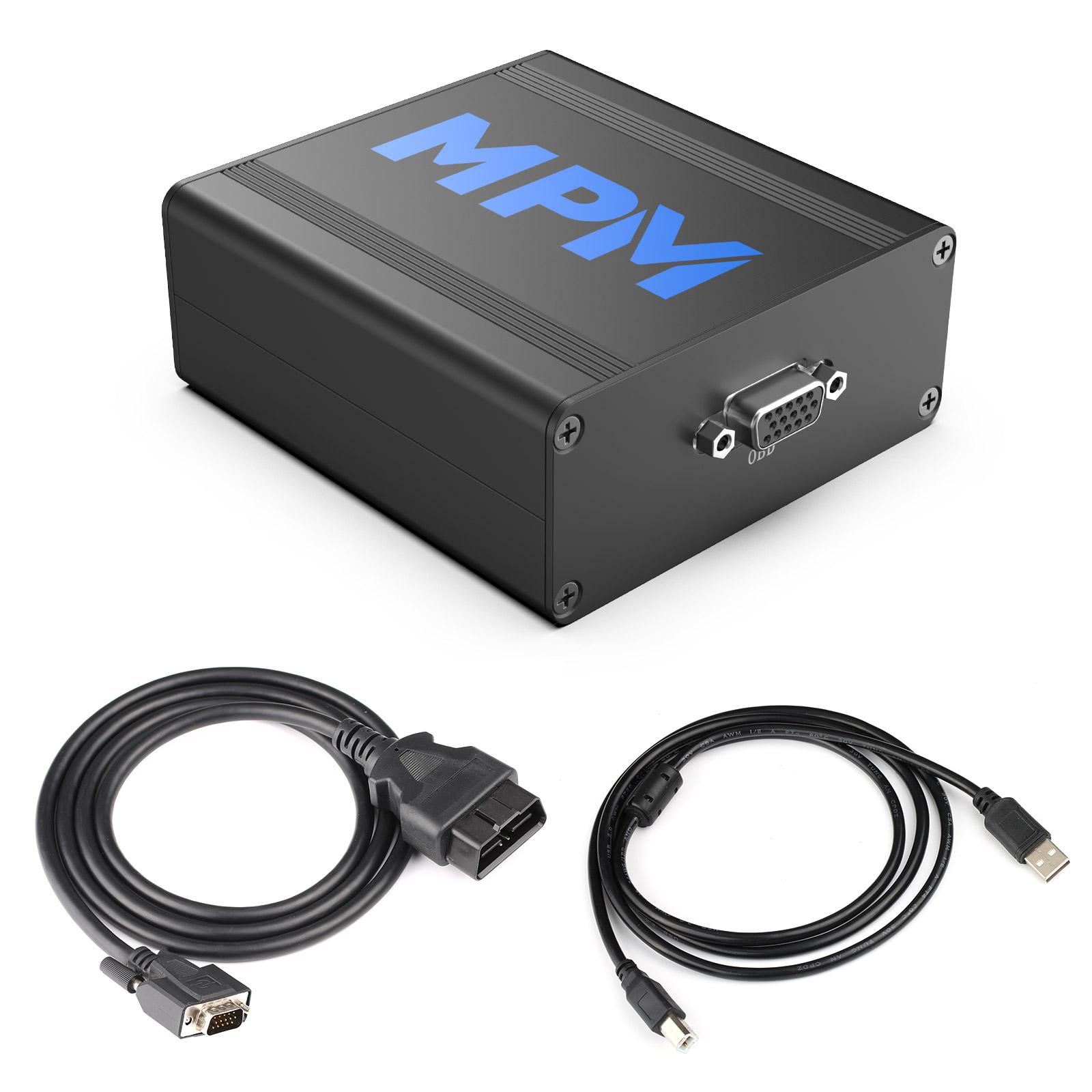 MPM ECU TCU Chip Tuning Tool with VCM Suite from PCMtuner Team applicable for American Car ECUs All in OBD
VCM Editor: SCAN, LOG, DIAGNOSE. Adjust a multitude of parameters such as spark, fuel, RPM limits, fan temps and speeds, transmission shift points and pressures, exhaust valve control, speedometer settings and many more. Then, write these changes back to the vehicle's various control modules. with calibrations loaded.
VCM Scanner: READ, EDIT, WRITE. The most feature rich scan tool on the market. View, chart, and log diagnostic data in real time through the vehicle's OBDII port. View vehicle Diagnostic Trouble Codes (DTC's), configure fans, closed loop, gear select, timing, air fuel ratio and more in real time.
1. Best for American Car ECUs: Buick, Cadillac Chevrolet Chrysler Dongle Ford Hummer Jeep Opel Saab
2. Support all GM protocols, OBD read ECM and TCM. All work in OBD, no need damaos for GM cars.
3. No Token, No Credit, No Annual fee, No subscription, No recharge, one-key update
4. Support American 4, 6, 8, 10 speed and support tuner like road Scan.
5. Supports all hptuner functions just no token, does not need any credit when you write edits file back.
6. Don't need any WinOLS, pcmtuner manage it, you can direct edit what you want, like speed, injection, spark angle etc.
MPM ECU Chip List
VCM Scanner TECHNICAL SPECIFICATIONS
1.Powerful User Interface Fastest most feature rich OBD scanning tool on the market
2.Variable Logging/Playback speeds or user controlled using the chart display
3.Export feature allows you to view/modify your file via Microsoft Excel (.CSV)
4.Customizable histograms
5.Histogram user defined filters
6.Histogram cell count filter
7.Printable histograms
8.Customizable gauge display
9.Customizable chart
10.Separate gauge and chart displays
11.Sensor based configuration support
12.Installs with default histograms loaded
13.Installs in ready-to-scan configuration
14.Installs with additional histograms
15.User defined PIDs with complex function support (Example)
16.MPIDS (Memory PIDs / Manufacturer Specific Parameters) supported
17.View and clear DTCs in just seconds (not supported on all vehicles)
18.View readiness test status (not supported on all vehicles)
19.Change histogram while scanning
20.Change charts while scanning
21.Change gauges while scanning
22.Change unit value while scanning
23.Change config files while scanning
24.Copy/Paste special between VCM Scanner and VCM Editor
25.User inputted markers and comments
26.Log comment section to give commentary for future viewing
27.VCM Controls for multiple vehicle manufactures
28.Case Learn Feature
VCM EDITOR TECHNICAL SPECIFICATIONS
1.Faster read time of most VCM/PCMs.
2.Faster write most VCM/PCMs in 30 seconds.
3.Automated VCM/PCM recovery protection (not supported on all vehicles)
4.Seamless recovery after complete power down and communications break(exception for rewrite entire)
5.Obtain the VCM/PCMs calibration information and ID numbers
6.Calibration reflash (not supported on all vehicles)
7.Full reflash
8.VIN block reflash / change (not supported on all vehicles)
9.Explorer style navigation
10.Tab style navigation (tree optional)
11.Undockable explorer navigator window
12.Customizable favorites list which allows you to jump to frequently changed parameters (Example)
13.Countless editable parameters
14.Open multiple tables at once
15.Save/Print/Load individual Tables
16.Individually save tables/maps to txt format
17.Table smoothing
18.Table vertical and horizontal specific smoothing
19.Table interpolating
20.2D Graph click and drag editing
21.3D Graph click and drag editing
22.Simple +/- key cell adjustments
23.1 click copy/paste of tables
24.Right click copy/paste/undo
25.Right click unit adjustments
26.Compare files with different OS ID's
27.Tree style compare logs
28.Easy to use color system when in compare mode
29.Calibration Details section to list vehicle details
30.Tree style Change log
31.Tree style History log
32.Change log and History log parameter hyperlinks
33.PCM DTC List
34.Custom operating systems (VCM Enhancements)
35.1 Bar Speed Density Enhanced (GM Gen3 V8 and GM 4.3 V6 only)
36.2 Bar Speed Density (GM Gen3 V8 and GM 4.3 V6 only)
37.5 Bar Speed Density (GM Gen4 V8 only)
38.3 Bar Speed Density (GM Gen3 V8 and GM 4.3 V6 only)
39.Built in unit conversion
40.Built in calculator
41.mpm-features
Package including:
1pc x MPM host
1pc x Software
1pc x USB cable
1pc x OBD cable
MPM ECU TCU Chip Tuning Tool Car list:
http://forobd2tool.com/wp-content/download/MPM-ECU-Chip-List.pdf