The software is 9.4/9.2 engineering level, CNH EST8.6 software is dealer level. Engineering level has more features than dealer level and CNH 9.4 9.2 is with diagnostic procedures.
NOTE:
According to the software version you choose, we will install the corresponding version of the software in the lenovo T420 laptop. You can use it directly after receiving the goods.
Supported language : English, Italian, Russian, Polish, Spanish, French, Portuguese, German, Dutch, Danish.
NOTE:
This DPA5 can  perform diagnostic, programming and ECU reload by K-Line protocol with E.A.S.y software for Iveco engines.
CNH DPA5 Interfaces OEM 380002884. This interface is  Working 2 CAN and K line ( for diagnostic CASE and New Holland with IVECO Engine with EASY under EST
Second Hand Laptop Lenovo T420 Laptop Specification :
Brand: Lenovo
Condition: Used
Type:  Laptop/Notebook
Screen Size:  14.0
Processor Type:  Intel (R) Core(TM) I5-2520M CPU
Processor Speed:  2.50 GHz
Processor Configuration:  Dual Core
Memory: 4GB
Compared with other laptop, this one is better quality and run faster.
Package :
1.cnh est DVD for 1 PC activation (we will remote help you installation by team viewer )
2 .Dearborn Protocol Adapter 5 (DAP5 white interface) full New interface for New holland and Case
3.Usb cable
4.New 9-pin Deutsch CNH cable
5.ToolBox
One Year Warranty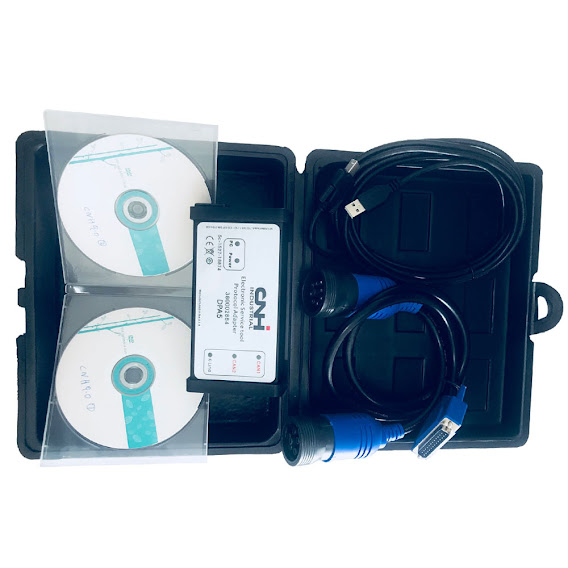 For more information about CNH DPA5 Kit Diagnostic interface ,please visit our website service@autonumen.com