MB SD Connect Compact C4 C5 MB Star Diagnosis tool WIFI settings:
1, Right click on the network icon,
Select Open Network and SHaring Center, open as shown below :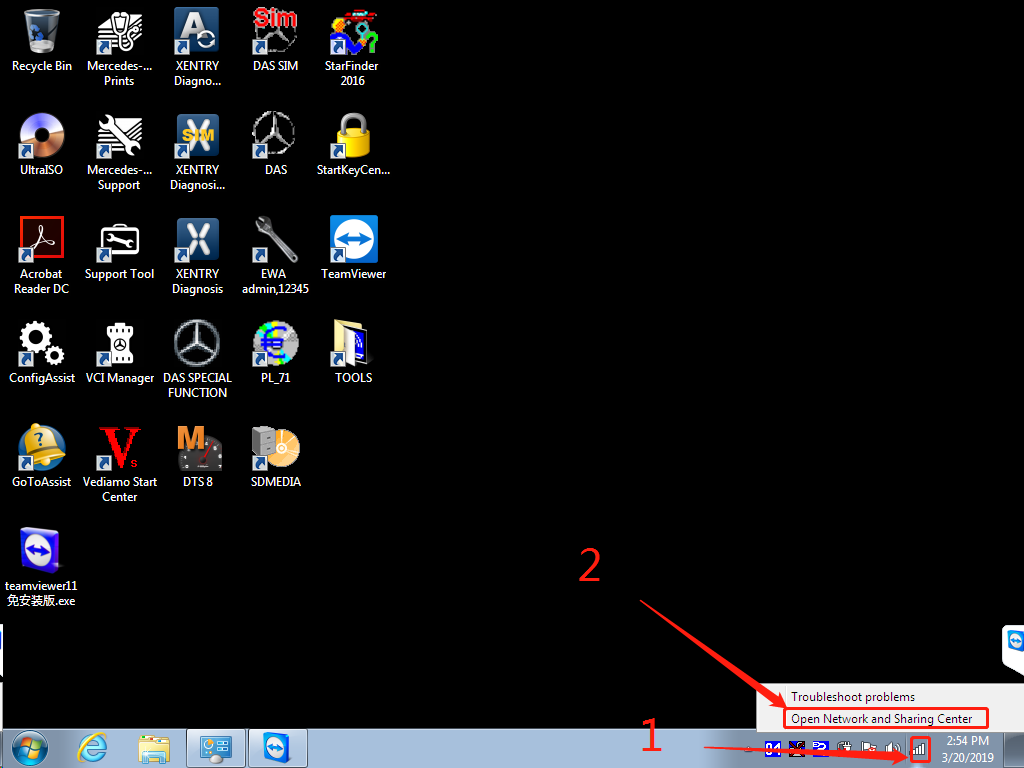 2, Select "Change adapter settings" on the left.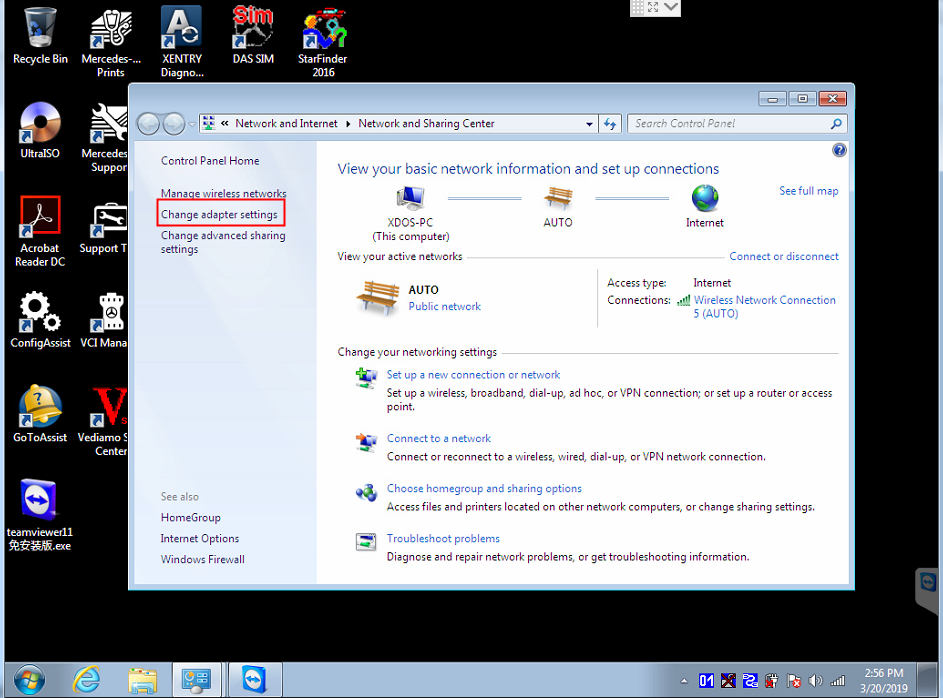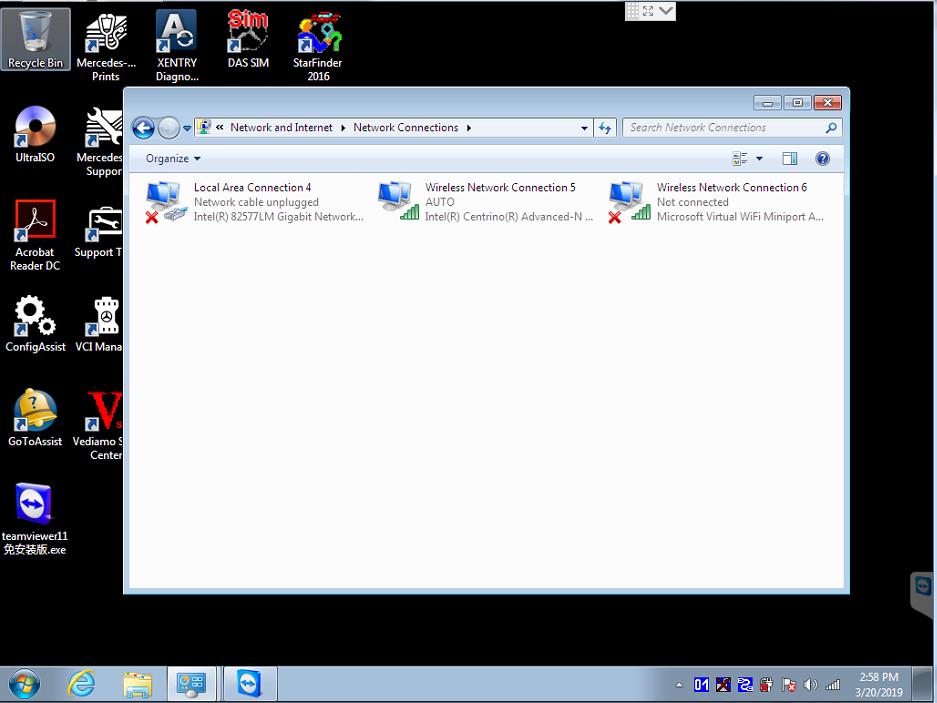 3, Setting wired IP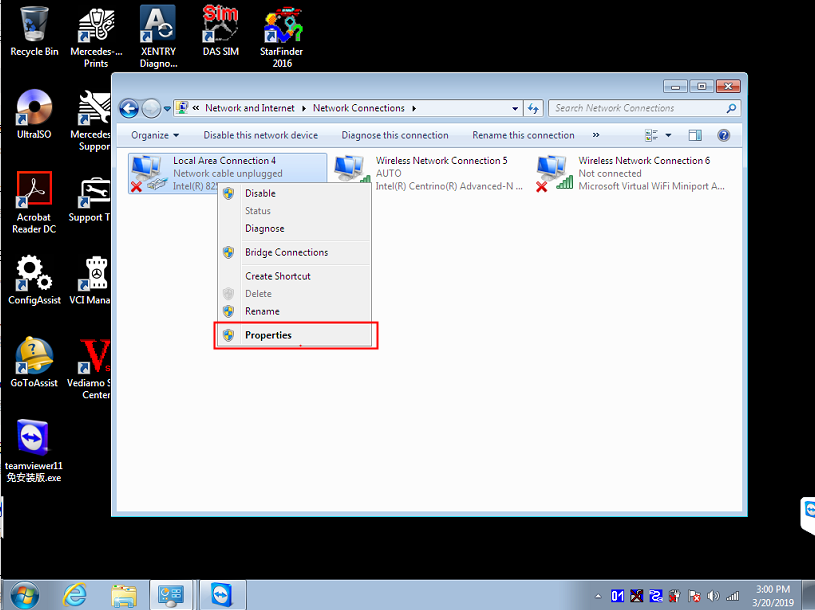 Setting:
IP:172.29.127.118    Subnet mask:255.255.0.0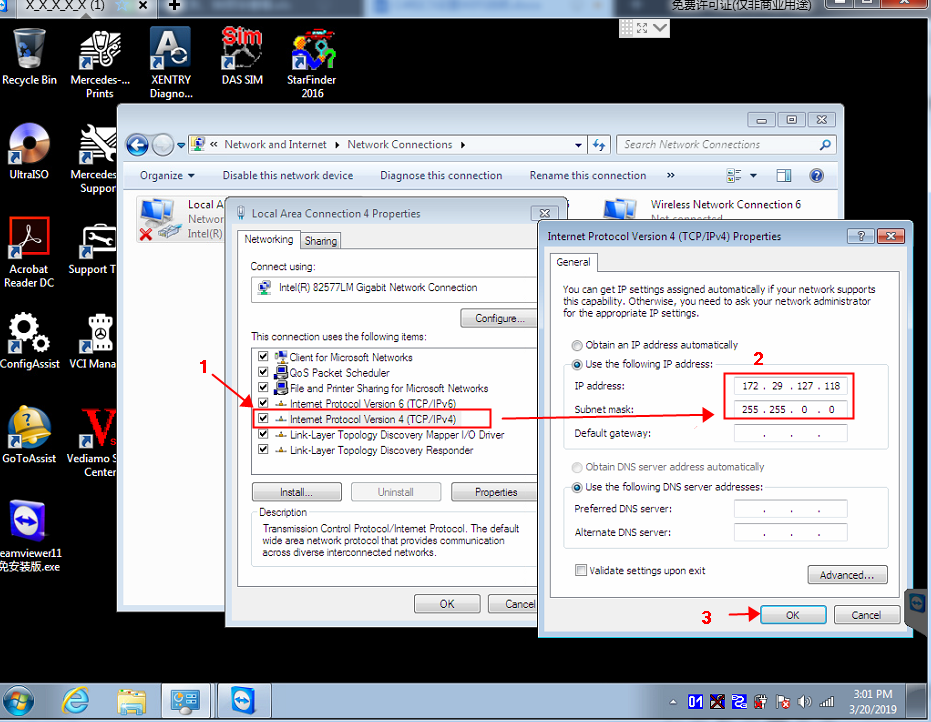 5, Enter the WIFI password and connect to the C4/C5 host.
First connect the C4/C5 to the car (start the car),
Then connect the network cable to C4/C5 and the computer.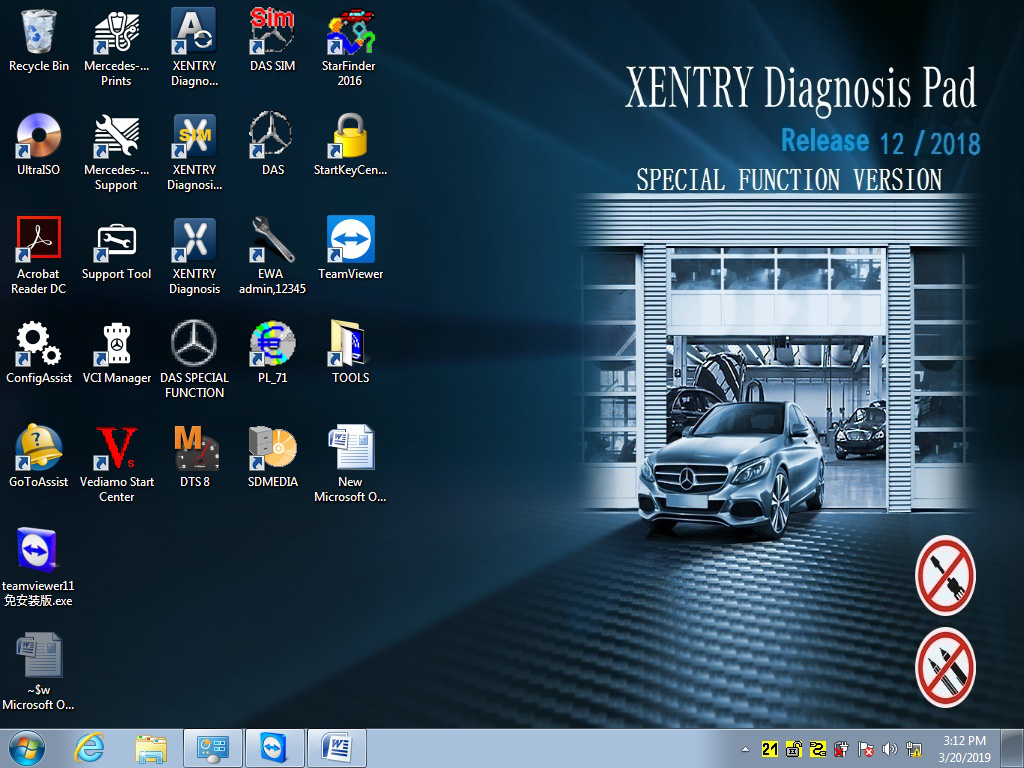 Right click on the bottom right corner icon

,select Administration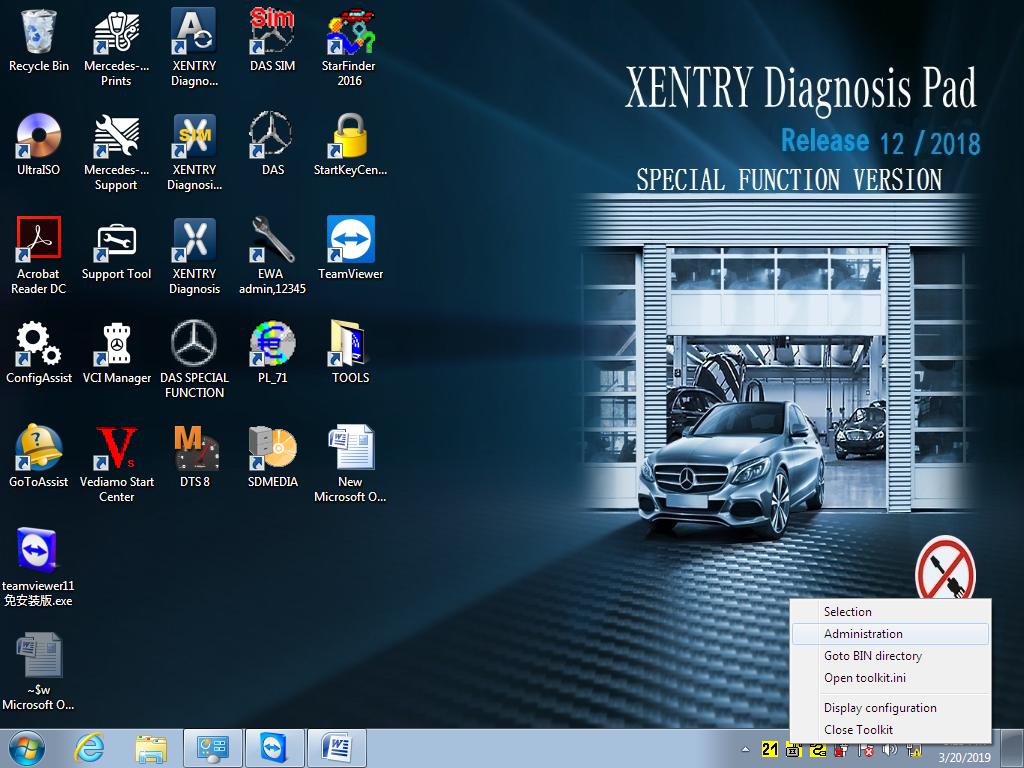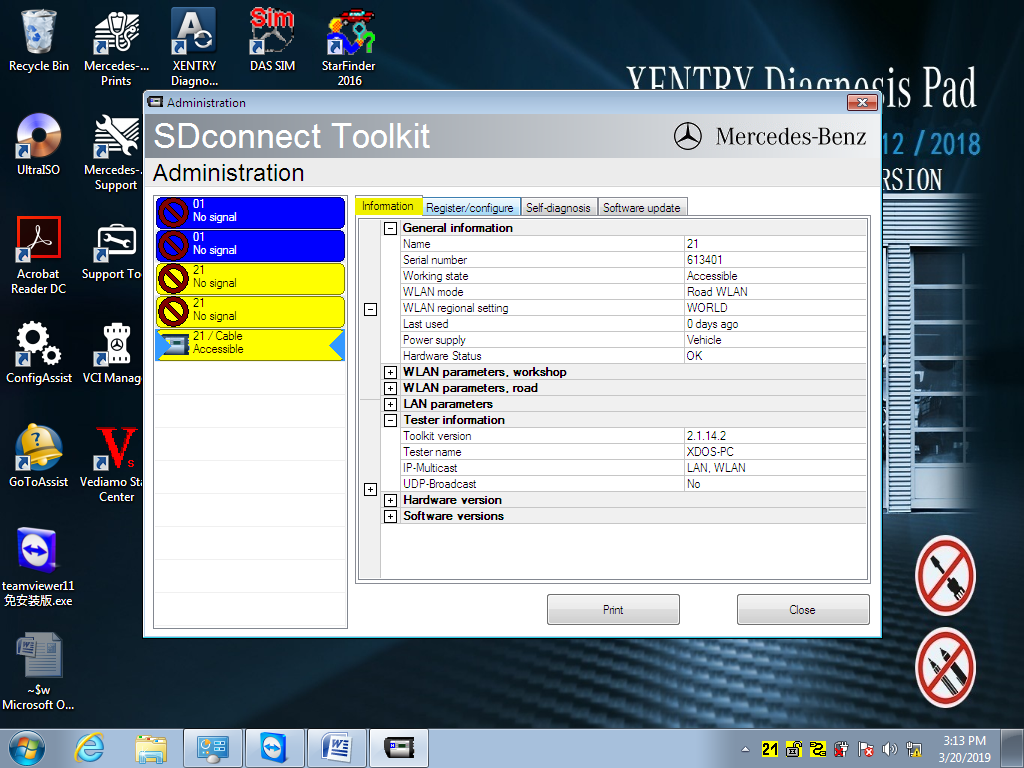 In the Administration menu, select the Register/configure option and fill in the KEY with: 1234567890123 (13-digit password).
Click Star again to confirm.

Click the computer icon in the lower right corner

,Find Road24h

in the WIFI tab,Click Connect.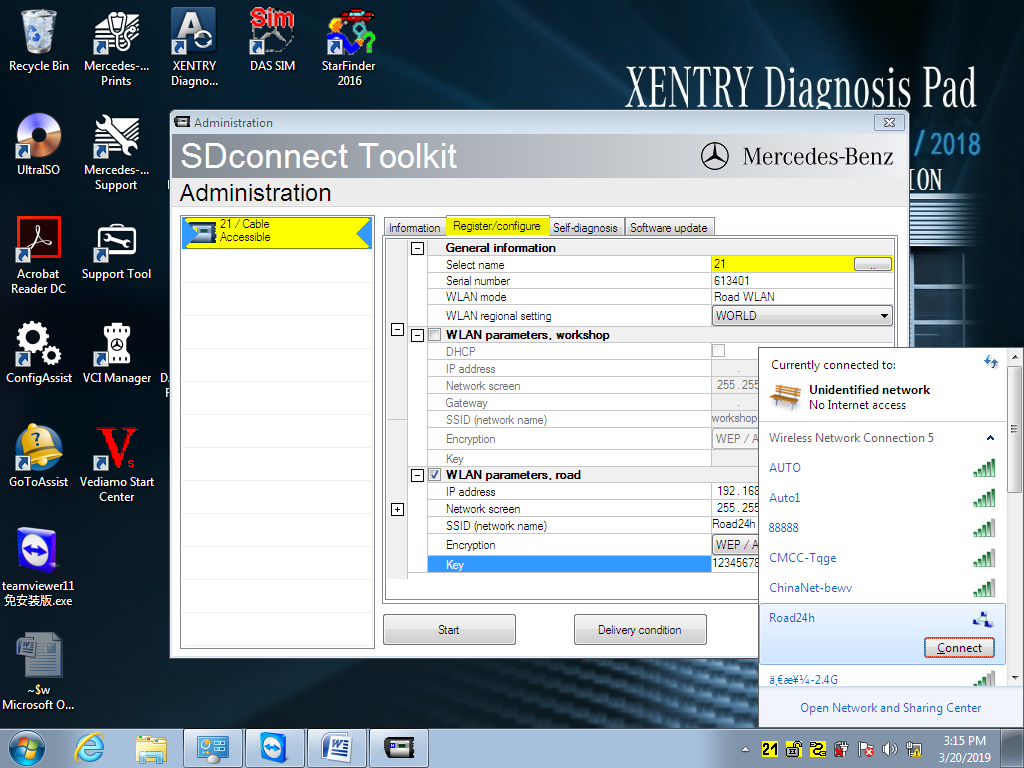 Enter the 13-digit password: 1234567890123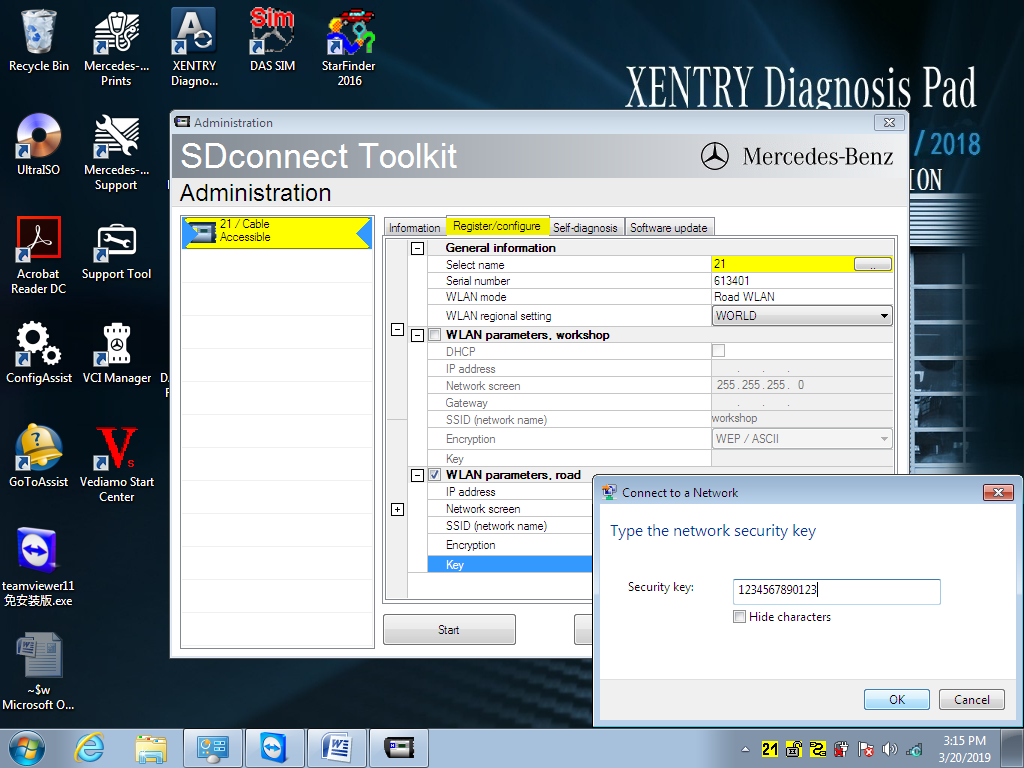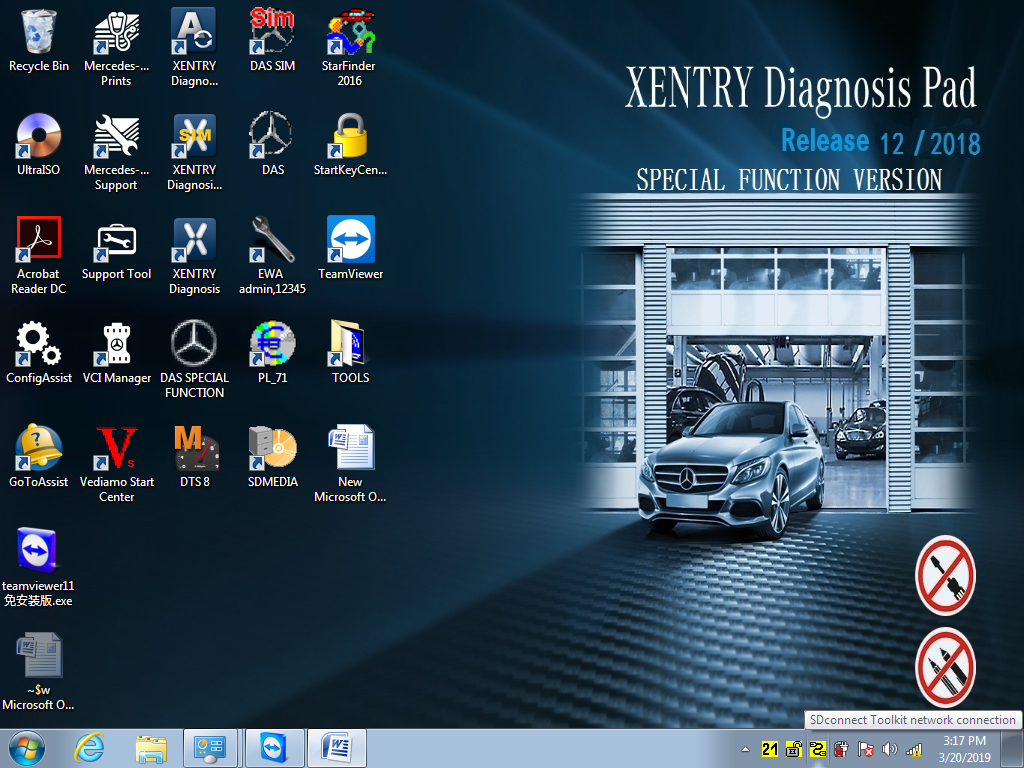 Right click on the lock icon 

,select Selection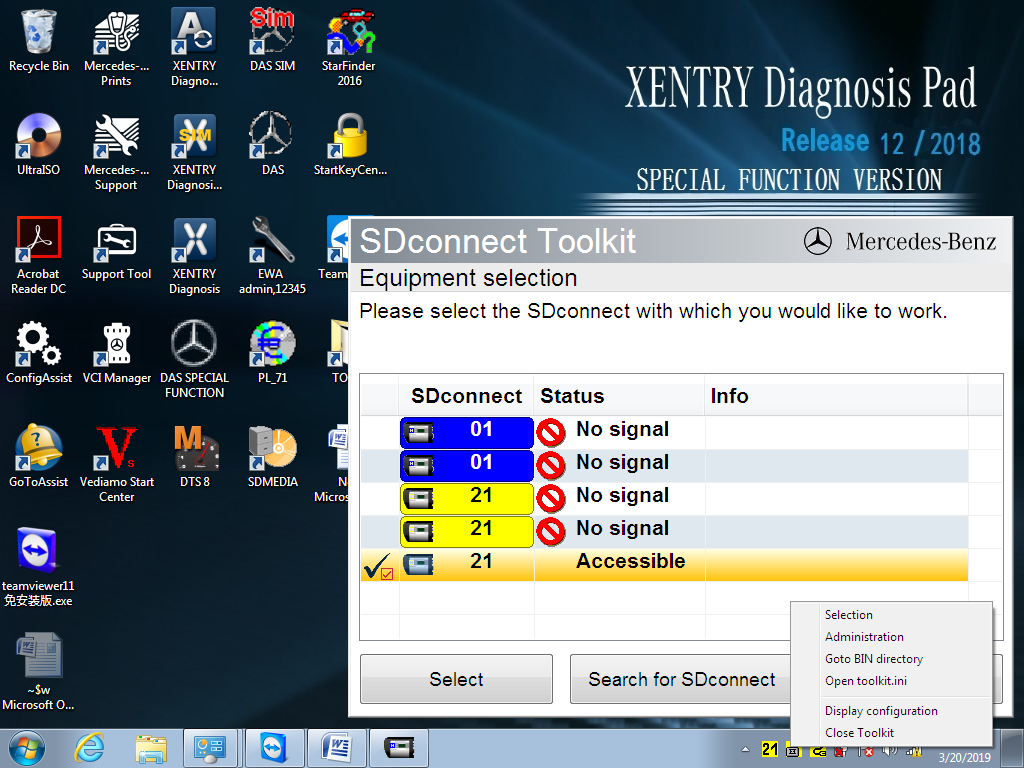 Disconnect the C4/C5 host cable.
Click:


Then choice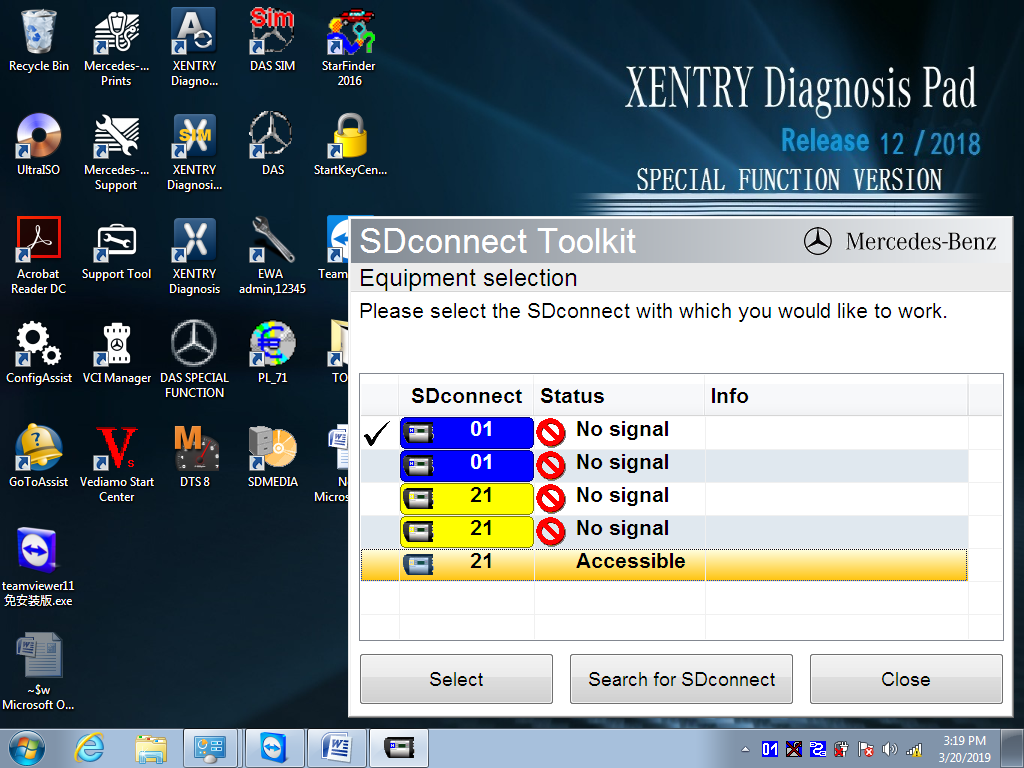 This icon 

appears in the lower right corner and the setting is successful.