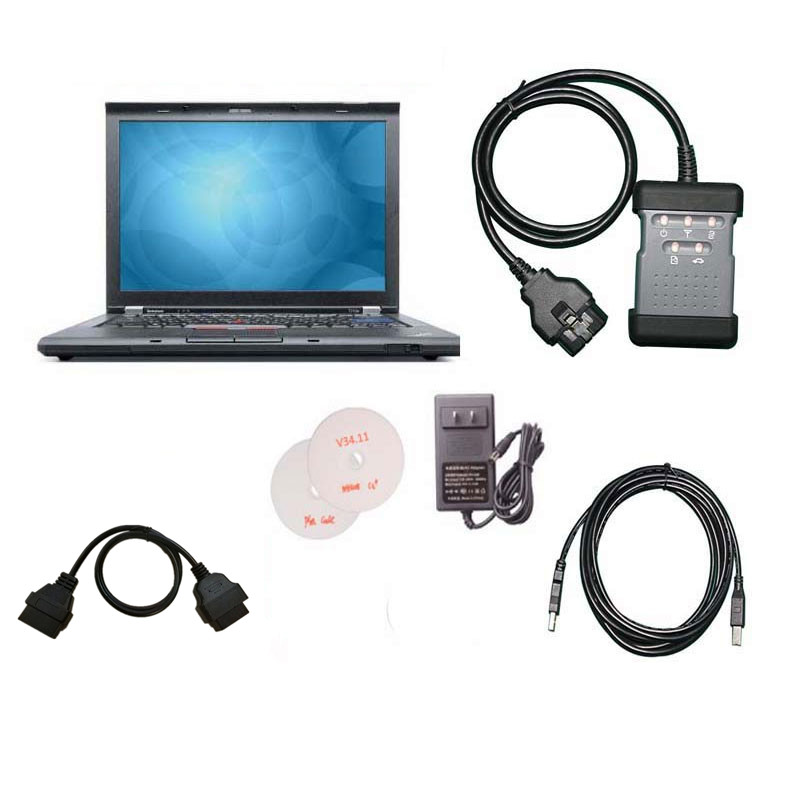 Free downlad Nissan Consult 3 Plus programming data + patch:
Nissan Consult III Plus 92.11: (The link is obsolete)
https://mega.nz/#!AsxGVYqa!RCrM1a3JGZvpvZuTv_8jlmRndKoPQ08uAaJ_IVydw2k
Diagnostic only with OEM VI2. Diagnostic tool ini can be modified for passthru easily found on the web but with some functionality issues
This version 92.11 can run updating previous 73.20 is ok but not sure can re-programming with older version 83 or not
Nissan Consult 3+ 83: (Your own risk)
https://mega.nz/#F!FMMBzaQT!4lGy5YYCgl_Mk3tbUqRH3w
You still need to be a registered user on Nissan or Infiniti tech info for programming. As well as C3PLUS license. This is not my work but confirmed 100% working on any pc
(Out of stock)Nissan Consult 3 Plus v75: (safe)
https://www.autonumen.com/goods-1610-Consult-3+Plus+for+Nissan+Nissan+Diagnostic+Tool+Support+Programming.html
Tested OK. Confirmed to work with Consult 3 Plus clone
Consult 3 Plus Patch:
https://mega.nz/#!xY03WKhZ!V5iQs7OiI4Xl4OhNLWehbgac56uYEpSxaOKQy6NeweU
This is used for it cannot be patched with the "C3PCheckLicense" file
Remove the old patch and install Consult 3 here
Languages: English/ French/ German/ Spanish/ Italian/ Japanese/ Portuguese/Russian/ Finnish/ Greek/ Chinese(Simplified)/ Chinese(Traditional)
Features:
CONSULT III plus is designed to replace both the C-II and C-III diagnostic software. C-III plus supports most diagnostics and reprogramming of Nissan and Infiniti vehicles.
Checks and clears diagnostic trouble codes (DTCs)
Real-time data display (data list)
Data capture (snapshot)
Vehicle and system specific function tests
Program, Reprogram or initialize Modules
Program keys (must be approved security professional)
Control module programming and reprogramming, all applicable systems
Abilities:
 
Yes
 
DTC Code Retrieval
Retrieve OE DTC with code Definition
X
Link DTC to service information
Customizable PID display
X
Data Logging
Body
X
Chassis
X
Electrical
X
Powertrain
X
Bi-Directional tests
Body
X
Chassis
X
Electrical
X
Powertrain
X
Network Test
CAN
X
CCD
X
Module Programming
Programmable Module Installation (PMI) procedures
X
Module Reprogramming (Reflash)
X
Coding
X
Supplemental restraints initialization
X
Programmable Parameters ( ability to change in service settings ie, tire size, personality, customer convenience etc.)
X
Body Controls
Anti-theft System Functions
X
Remote Keyless Entry
X
Restraints (supplemental restraints and seat belts)
X
Chassis Tools
ABS Service Bleed
X
ABS/ Brake system functions
X
IVD Initialization Sequence
X
Ride Height Calibration ( for vehicles with pneumatic or hydraulic ride height controls)
X
Tire pressure monitor functions
X
Cruise Control System tests
X
Electronic Ride control
X
Electrical Tools
Charging System Tests
X
Parking Aid Tests
X
Audio
X
Powertrain Tools
EVAP Test
X
Bi-directional control of fuel components
X
Power Balance Test
X
Transmission bi-directional Tests
X
Engine Checks and OBD Tests (Drive Cycle, Mode 01, Mode 06 & Mode 09)
X
EGR Test
X