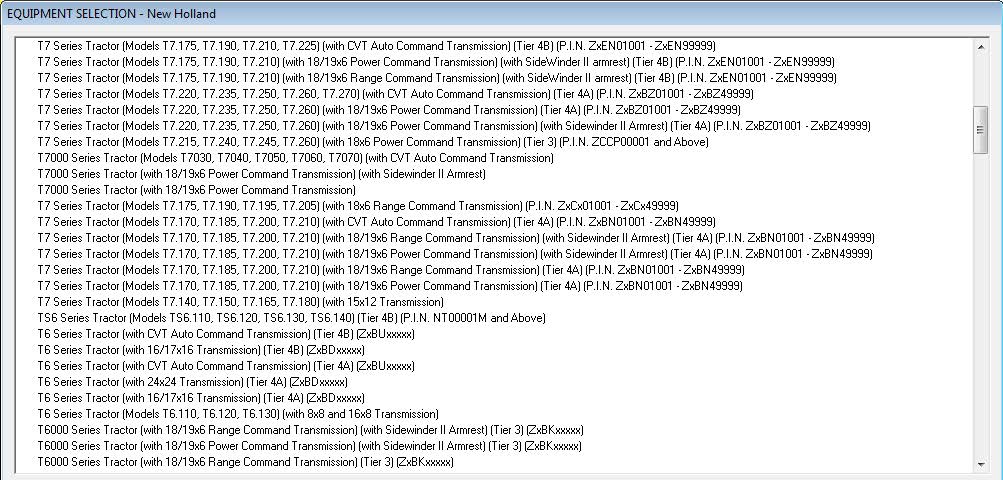 New Holland Electronic Service Tools(CNH EST 8.6 9.2 engineering Level )+ Diagnostic Procedures + White CNH DPA5 kit diagnostic tool
The software is 9.2 engineering level,CNH EST8.6 software is dealer level.engineering level has more functions than dealer level and CNH9.2 is with diagnostic procedure.
NOTE:
If you choose CNH EST 8.6 Dealer Level Software, we will provide you with a registration machine, and you can activate the software yourself
If you choose CNH EST 9.2 Dealer Level Software for 1 PC activation (we will remote help you installation by teamviewer) Full license
DESCRIPTION
Electronic Service Tool (EST) – used by dealership technicians to connect with machines that have a Controller Area Network (CAN) BUS as part of the electronic system architecture.
Supported languages: English, Italian, Russian, Polish, Spanish, French, Portuguese, German, Dutch, Danish.
OS: VISTA,Win 8 x32 x 64, Win7 x32 x64, WinXP ( Please pay attention that the software doesn't allow to install on window 10)
With this service tool you can:
• Check status of parameters;
• Retrieve faults;
• Run diagnostic tests;
• Make ECU and parameter programming;
• Monitor active and logged diagnostics;
• View and change ECU configuration;
• View diagnostic procedures and schematics.
• Troubleshoot problems;
• Use asist database;
• Run scope diagnostics;
CNH EST 8.6 support list