The NEW JLR DoiP VCI is the newest interface for Jaguar and Land Rover vehicles.Here you can download software and driver for doip vci for free.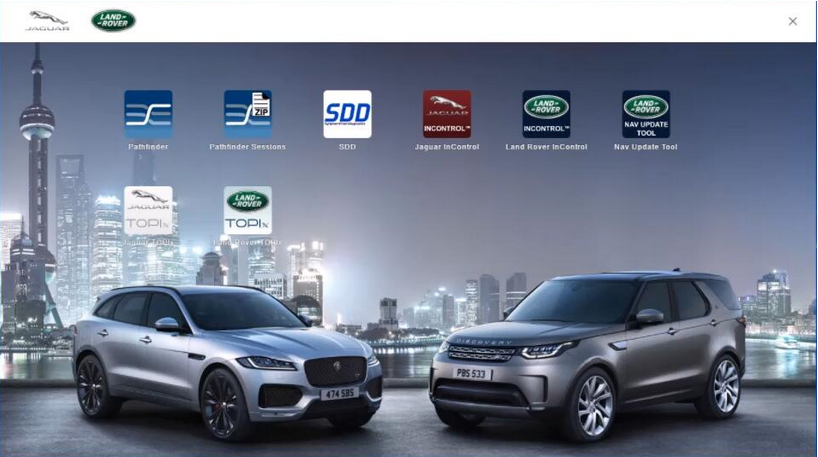 Where to download SDD and Pathfinder software?
Free Download SDD software for DoIP VCI
http://diagnosticdelivery.jlrext.com/idscentral
Free Download Pathfinder software for DoIP VCI
http://diagnosticdelivery.jlrext.com/pathfinder/Jaguar_Land_Rover_Connect_Updater_v2.exe
Free Download JLR DoIP driver VCI Manager(JLR) 19.04.28.exe
https://mega.nz/#!WzQAgAaB!EM1BZ-8M-pB65YB2II7SfmYh0OkYneg2IGj5gzlydpc
Password: g0f0
Please pay more attention to the version of the DoIP VCI driver. It should always be the latest version. So you should update the driver without delay.
The above driver 19.04.28 driver is the current version (Aug. 2019). If newer version driver released, you can download latest version on official website as well (check picture below).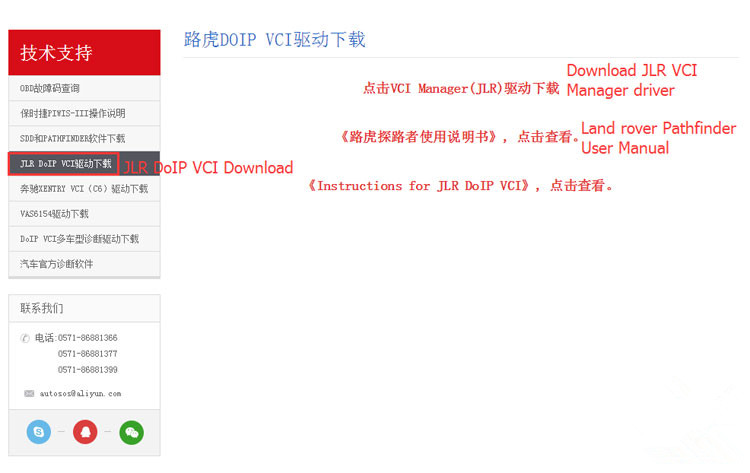 (It will take you about 2 or 3 days to download the complete data of PathFinder with network continuously.)
Or you can visit official website to download the software:
http://www.autosos.com.cn
Go to Technical Support->SDD & Pathfinder Download, and download SDD or Pathfinder one by one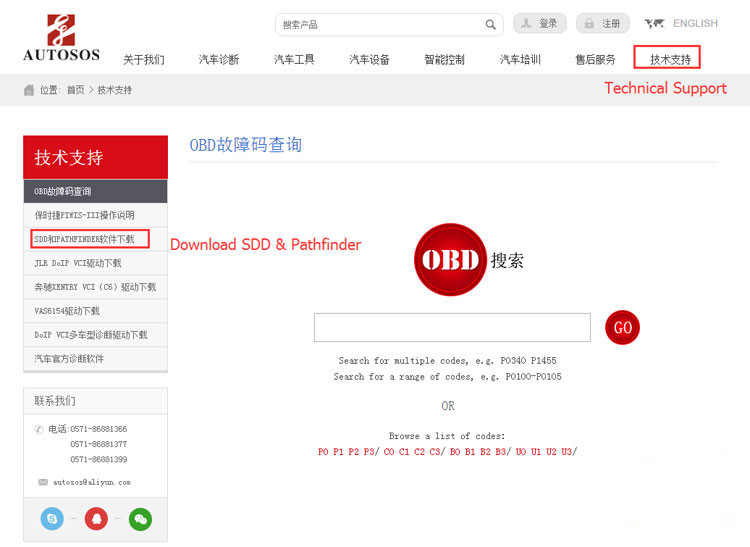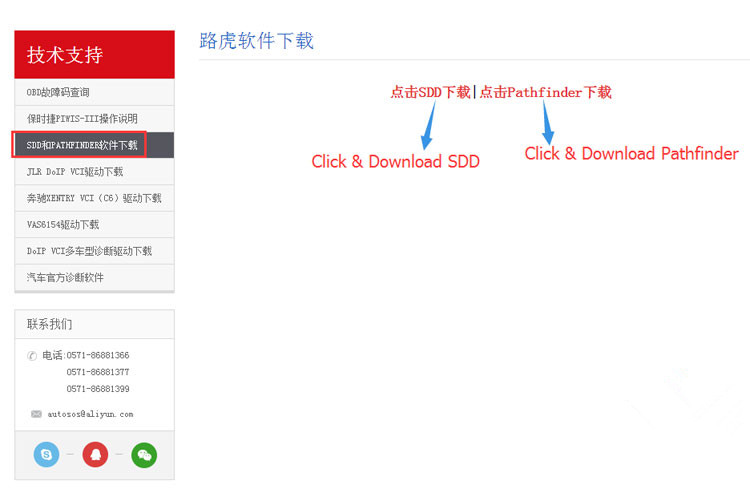 The connection of DOIP VCI
Connect with USB(It's easy)
Connect with WIFI(You can choose the Wifi named "DoIP-VCI-11D4", and the last four numbers are in random.)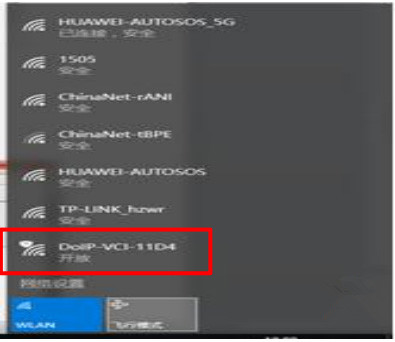 The Connection between the DoIP VCI and computer
Following the picture below, open the VCI Manager and click the "connect"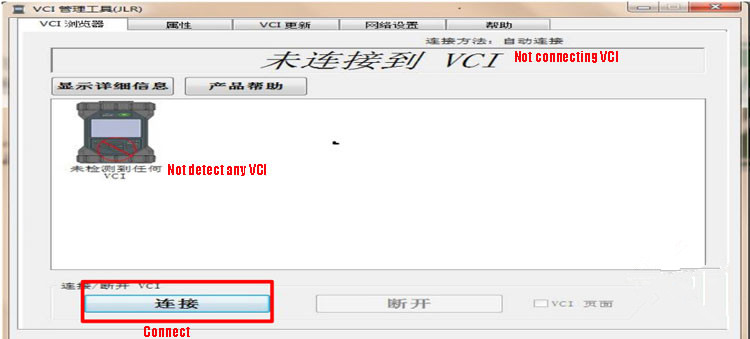 Check the connection status with the computer.
When it shows a green check mark, VCI is detected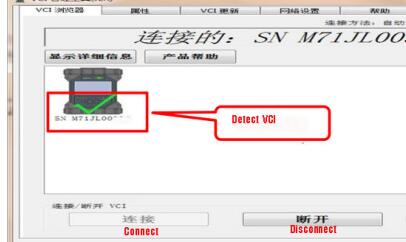 Update of DoIP VCI' firmware.
Open"VCI manager"
Then click the "VCI Update"
Click the "Start" and you can check the update progress on the right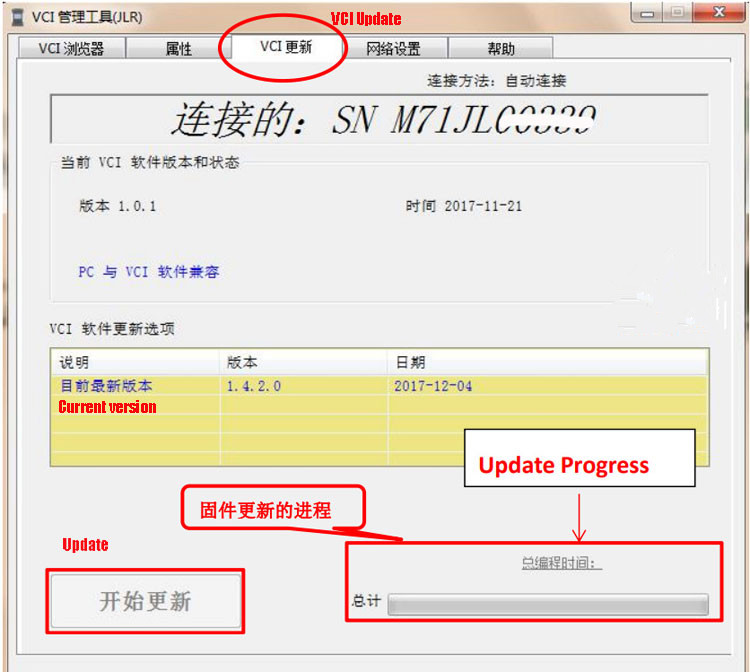 Attention:
When you click the "start", vci cannot be interrupted or stopped. Otherwise the JLR DoIP VCI will be damaged. You can disconnect when it finished.
SDD can get the hardware directly, it's perfect if the icon is green.
PathFinder need to set the network interface.
Log in with account firstly,
( If you have a Pathfinder account you can login directly.)
Click "cancel"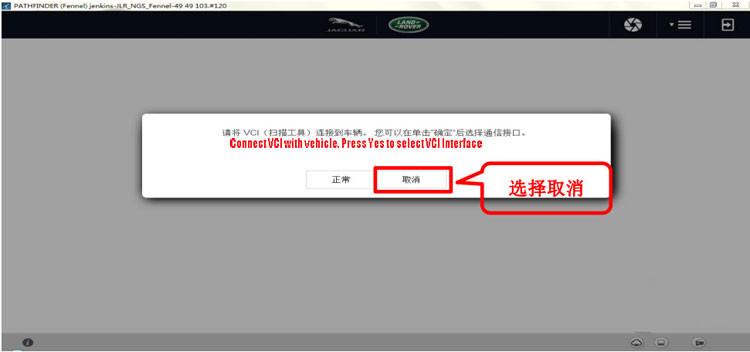 It doesn't connect successfully if it shows "SIM" "SimFiles", you should select the communication interface as "JLR-JLR-DoIP, D-PDU API by Bosch" and VCI serial "86004905". Now you can use it for diagnosis.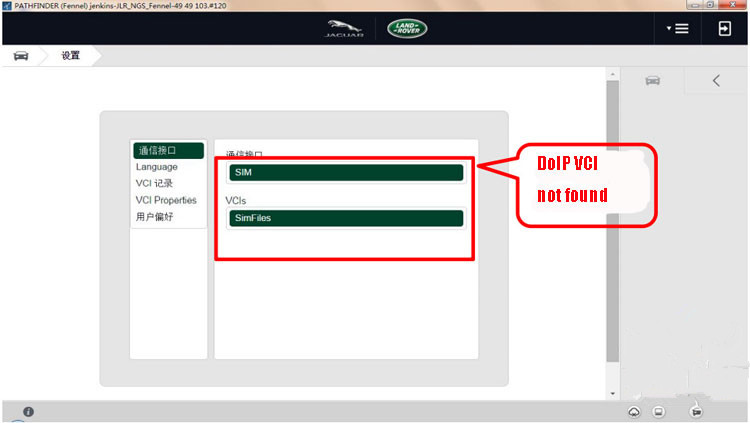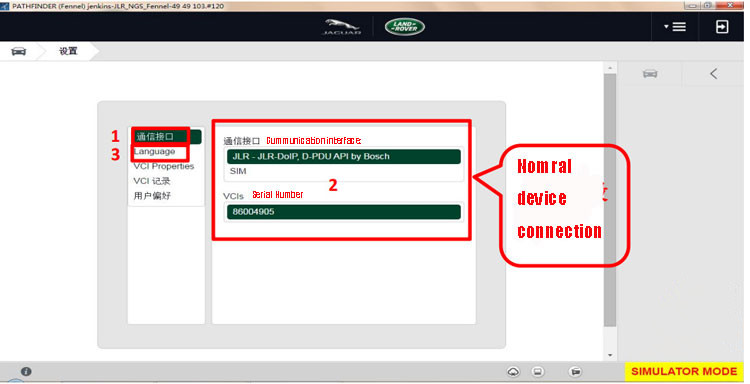 Now Pathfinder software is ready to use.