Real 2015A Caterpillar ET3 Adapter III P/N 317-7485 Professional Diagnostic Adapter for CAT with WIFI.CAT Caterpillar ET Diagnostic Adapter display status of all parameters, such as engine speed, Throttle position, timing advance, fuel flow, etc.CAT Caterpillar ET Wireless Diagnostic Adapter V2015 CAT Caterpillar ET III Diagnostic tool retrieve engine totals for fuel used, miles traveled, and hours Operated.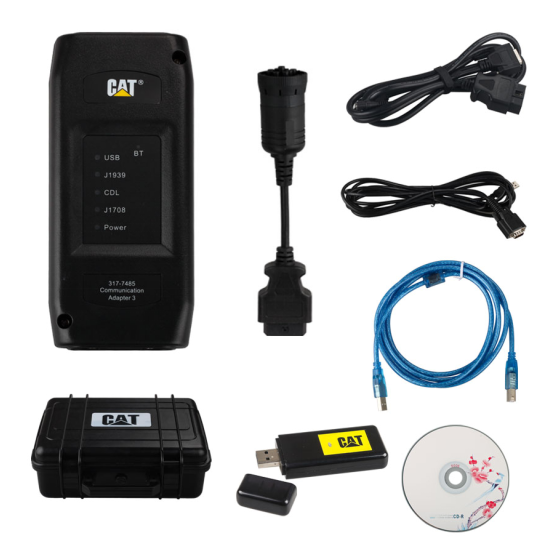 2015A Wifi Cat Caterpillar ET adapter iii functions:
1. Allows communication between service tools and engine controls using various data links such as J1939/11, DeviceNet (future release), CAT DataLink, and J1708 (ATA) vehicle networks;
2. Flash program allows adapter firmware upgrades as additional features become available;
3. Uses J1939/11, high-speed data link (part of ADEM III controls), substantially reducing flash times;
4. Automatically selects J1939/11 when flashing the engine (reduces the flash time approximately 80%, from 14 minutes to 3 minutes).
Software Version: Caterpillar et 2015a (Package with no 2015A cat et key generator, customers need send information for factory to activation, thanks!!)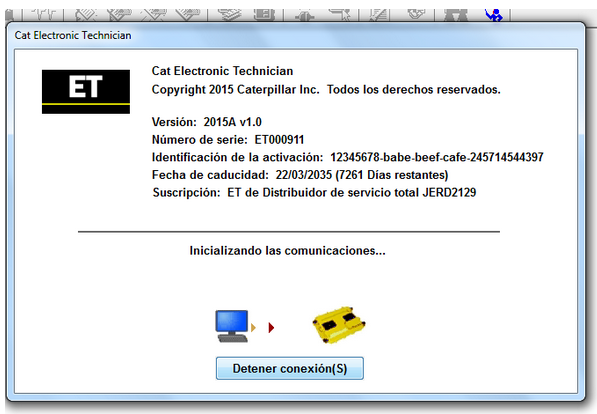 Operating System: Designed to run with Microsoft Windows XP or windows7 32bits
Recommended Configurations:
PC containing a 2.0 GHz dual-core processor
3GB RAM
3GB of available hard disk drive
DVD-ROM drive
15.4 inch XGA Screen (1280×1024 compatible)
Microsoft Windows™ 7 Professional
RS232 port with 16550AF UART or compatible (for use with Comm Adapter II)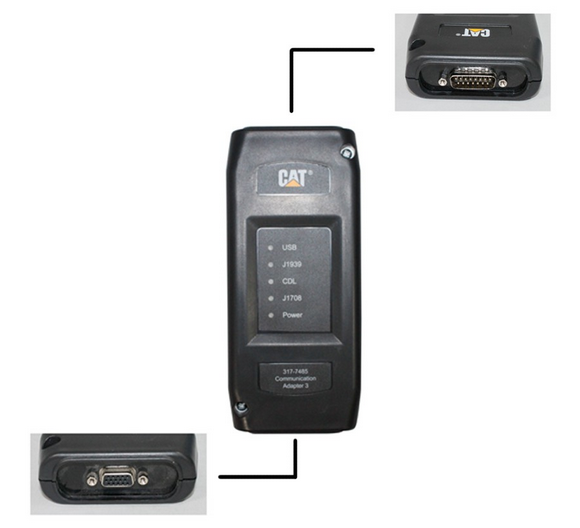 USB 1.1 or 2.0 port (for use with Comm Adapter 3)
Ethernet RJ45 connector
Built in pointing device or mouse
For security purposes, Microsoft Internet Explorer version 9 or newer is recommended.
Note: The most recent version of Microsoft Internet Explorer may not be validated to work with the service tool.
CAT ET III Wireless Adapter 3 PCB Board Display: