ALLDATA 10.53 professional workshop service and repair manual, maintenance, wiring diagram, diagnostic, all cars & light trucks 1983-2013.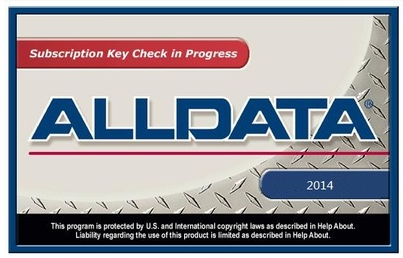 some customer cant install the Alldata 10.53 or cant run this software after install the software.
Please note following information how to solve those problem.
1. First,if you pc has anti-virus software.pls close that. and if you pc is with network,disable the network or unplug the network cable.
2. Then open the hdd.open the alldata file.open the file"alldata 10.53AllData.10.53.1000.101_Install_Disk_2013.08AFW_10530813″
choose"set up"to install the softwarealldata .
Most problems that the customers meet:
double press setup, but no action or shows wrong information,maye setup file is damaged or cant be used.
Setup file is 794KB,if the memory of this file is change, then it is means this fie is damaged.


In order to avoid this problem, we have put a copy file for setup file, please open remark file:(AFW_10530813.iso)to reback, as following:


3. Please install the ALLDATA software as indicate, then there has a alldata logo on your computer as following:


4. But when you want to run this software, it cant be run before you active the file as following: so please active the file as picture firstly.
open the file"AllData.10.52_Crack.only" as picture:


copy the file"ace".press right key of ALLDATA logo on computer. choose"properties",choose"open file location"
then paste in this file,here choose"copy and replace".then the software has been finish.
Now you can use ALLDATA now.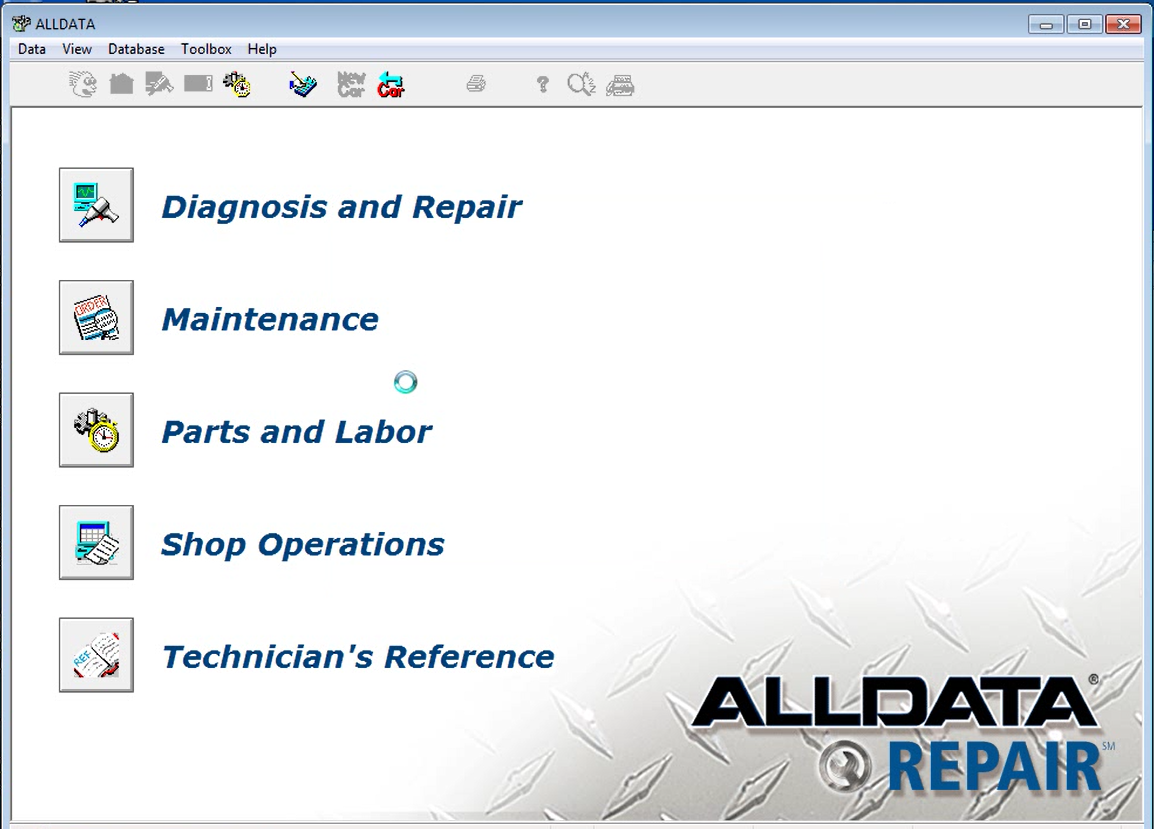 Some customers will meet the problem as following:
If you also cant run ALLDATA, then it means the active file with problem.
The normal "ace.exe" filel is 2288KB,as picture:


If the size of "ace.exe" is changed,please use our copy "ace.exe" to active. We have put this file under alldata as picture:


6.open the alldata.now we add database to the alldata.choose"data",choose "device".choose "connect"
here is one thing to take care. beacuse each pc has differnt letter.so you need choose the right letter. for expalme.i put the alldata on H,so i choose "h".if you pc myhdd is g.,you need choose g.
now we need to add databse.add dm and imp.dm1 is"H:1.alldata 10.53DM01Q313″.so we choose h.
and copy.and the paste.you need choose"enable data caching"
then we add DM. DM TOTAL has 01-16,we need add one by one,.from dm1 to dm16.
watch my step.now add imp file. it is has imp01-imp70.watch my step.also need from 01-70.one by one.
you must add one by one,from imp01-imp70.i skip this.you can add yourself.
after all add,.check ok.and then you can free to use the software now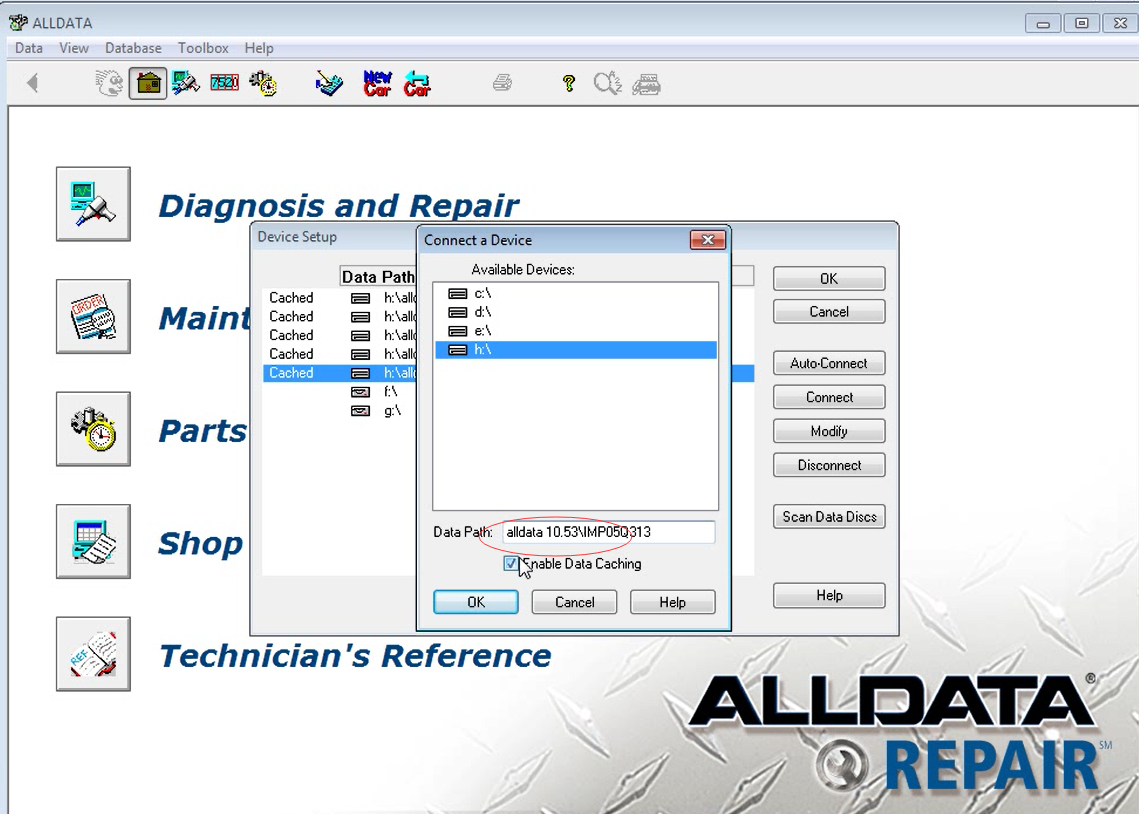 Any more questions , please contact www.Autonumen.com directly .
Thank you